Open media in modal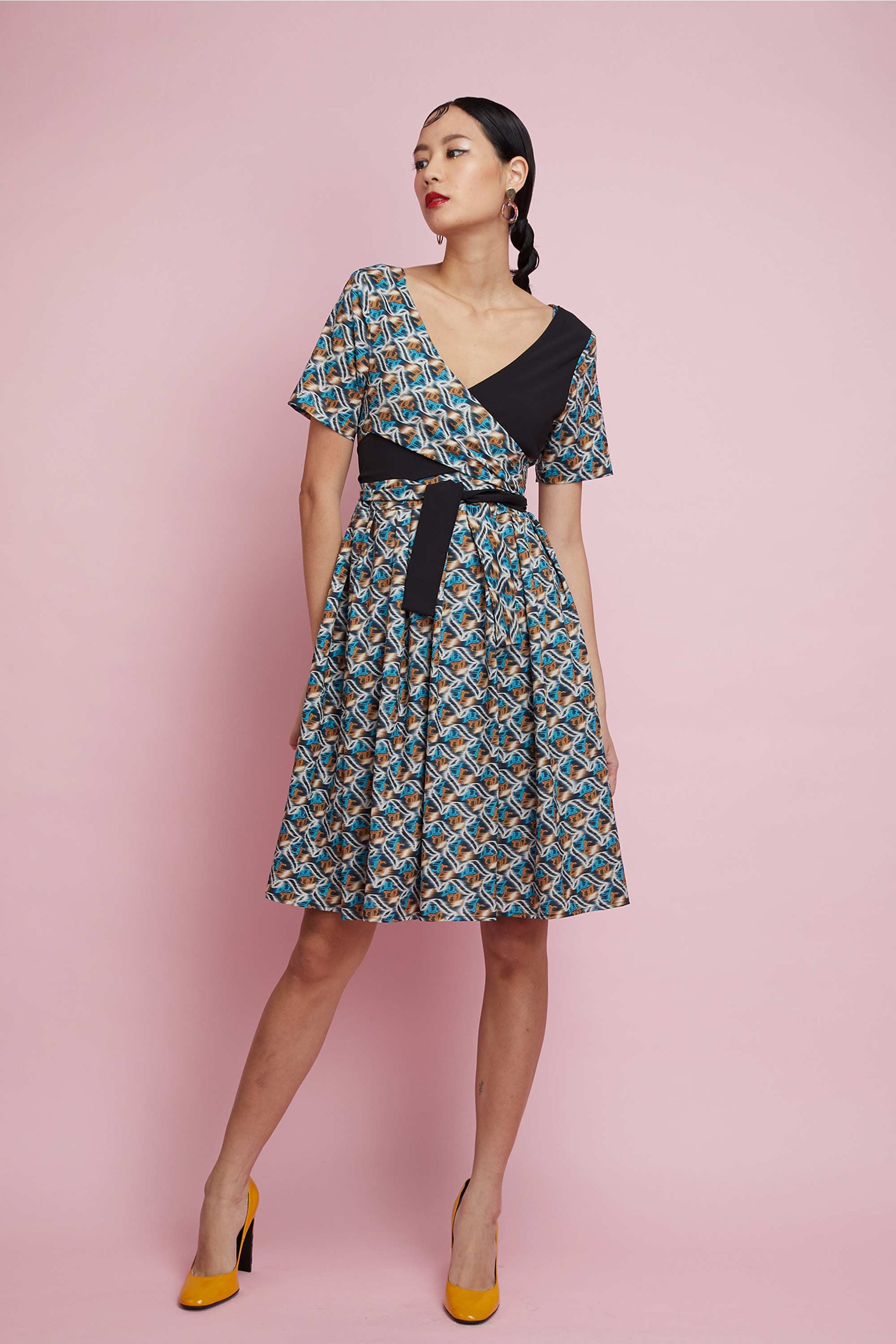 Open media in modal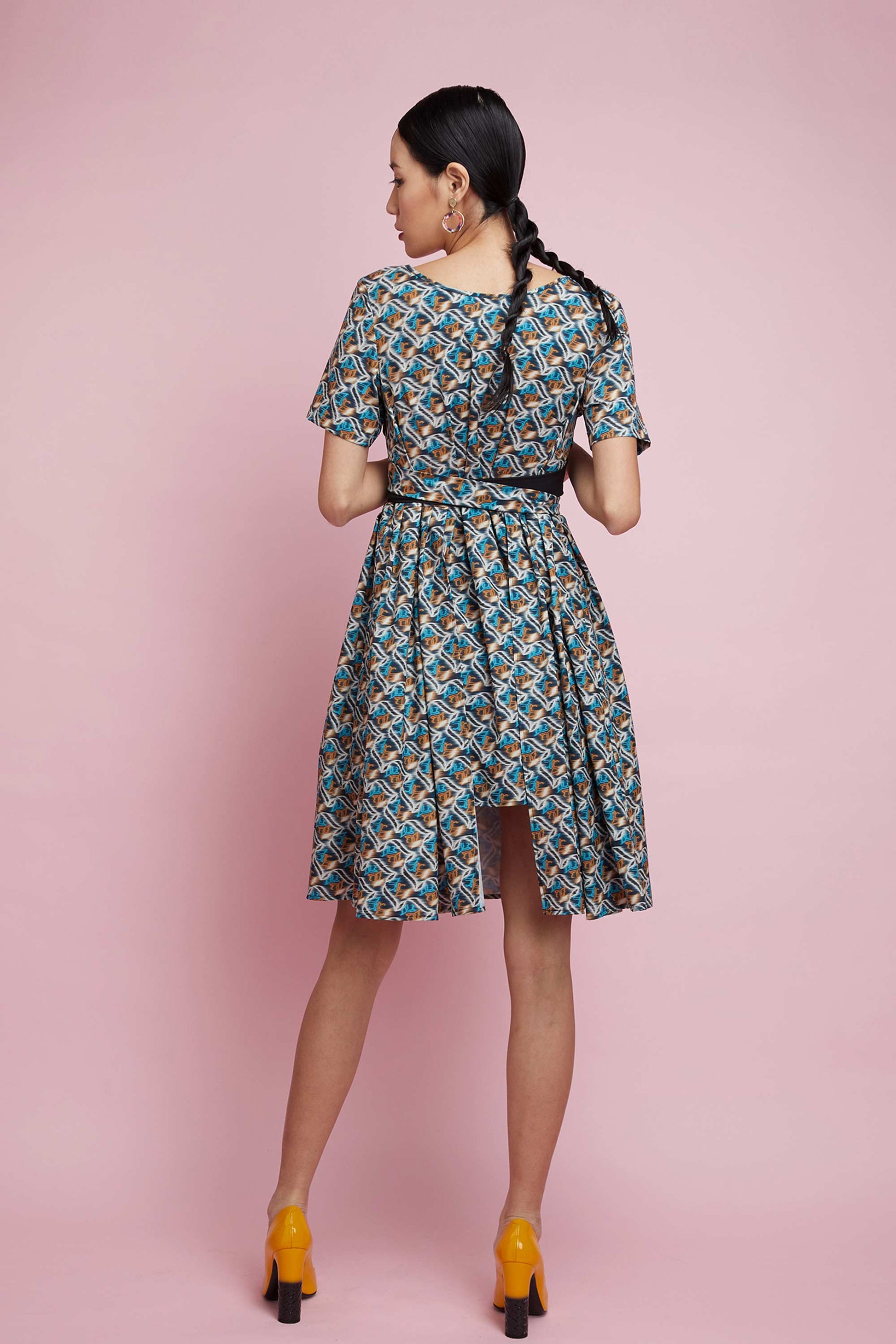 Open media in modal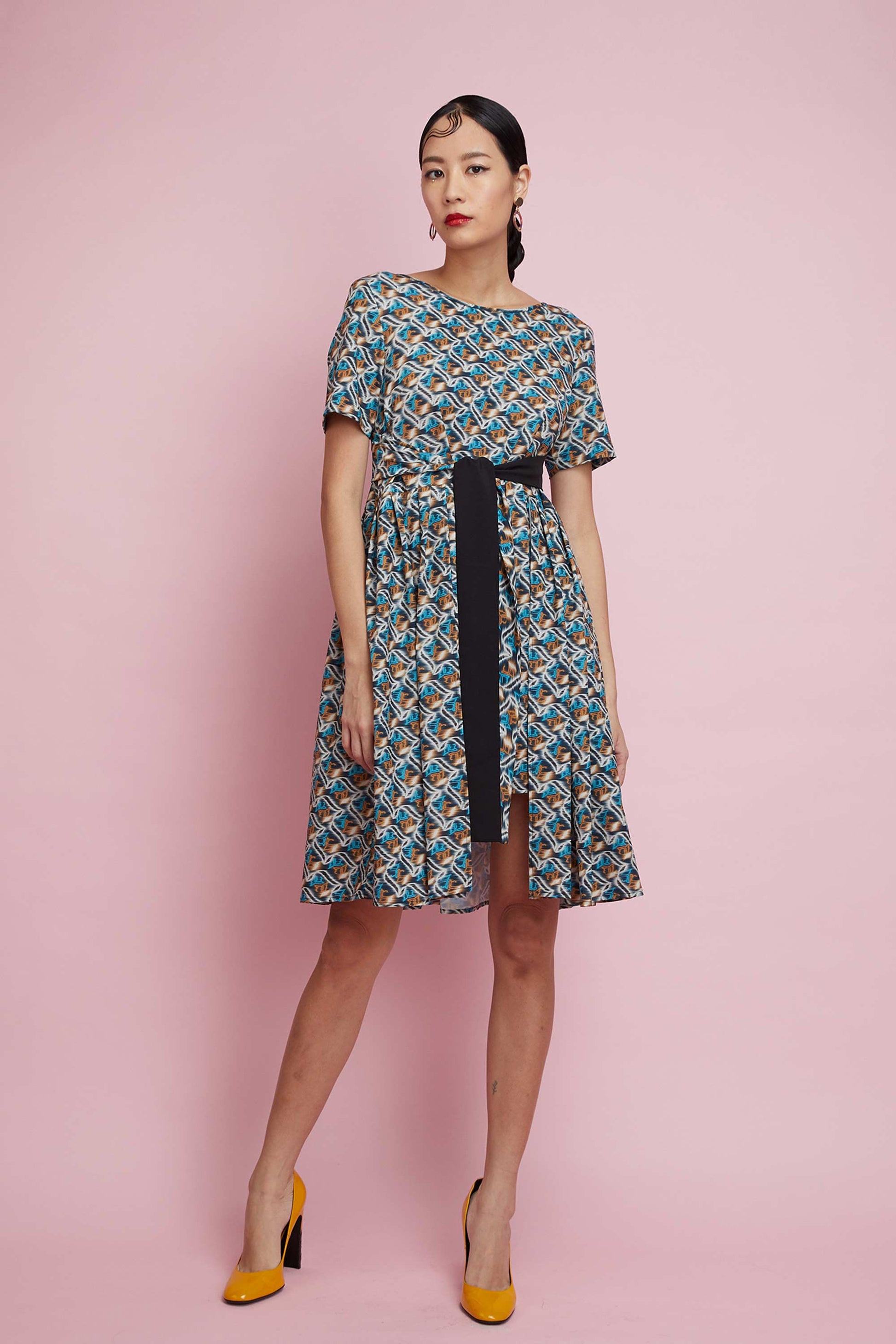 Open media in modal
Open media in modal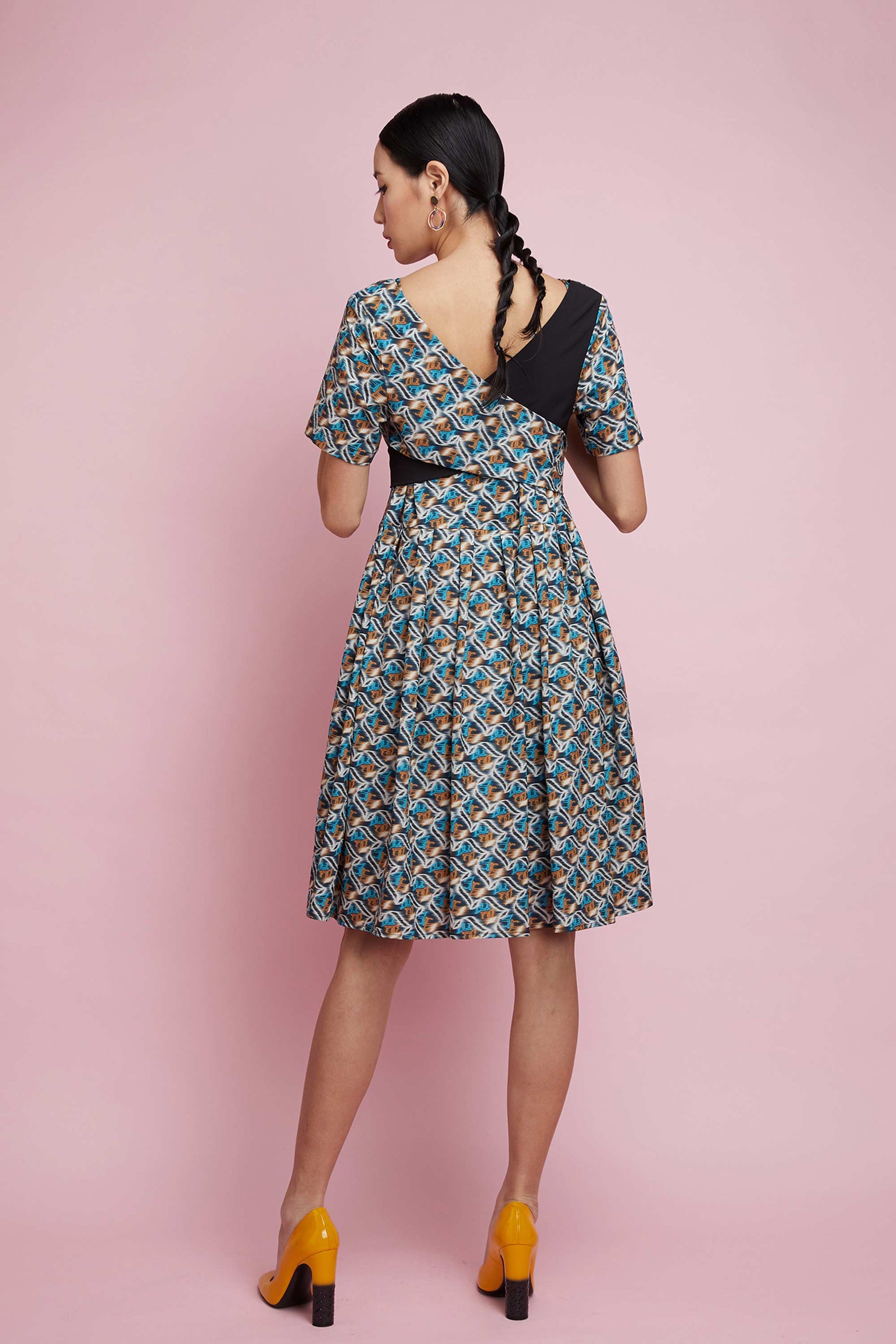 Open media in modal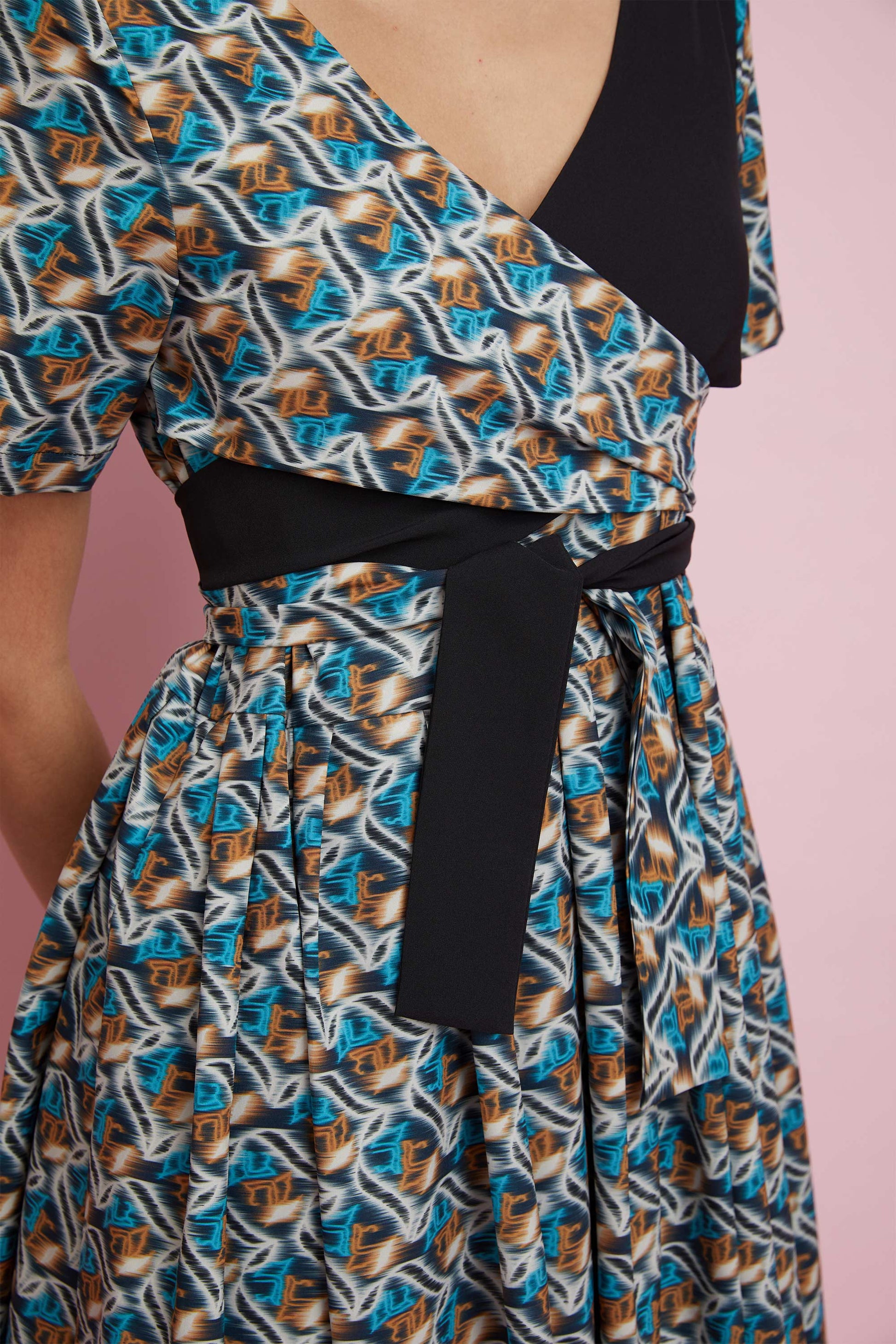 1
6
Back-to-Front Dual Box Pleat "Mi-Knee" Dress (Helicon Kecil)
Features & Measurements

Our Back-to-Front Dual Box Pleat "Mi-Knee" Dress features:

- A choice of Boat-Neck or V-Neck, depending which way you wear the dress as the front.
- Loose fit silhouette, transformed to fit and flare silhouette after wrapping and cinching the Sashes.
- Short Sleeves
- 2 Side Pockets
- Dual Box Pleat all around
- Contrast black fabric panelling
- "Mi-Knee": Mini length with the Boat Neck, Knee length with the V-Neck
- Finishing (Piping for neckline; Four Thread Overlock for Armhole, Waist & Side Seams; Double hem finishing for the bottom hem)


Also available in Black.

MEASUREMENTS IN CM:


SIZE

BUST

WAIST

SHORTEST LENGTH
(from Shoulder to Hem)

LONGEST LENGTH
(from Shoulder to Hem)

XS

Up to 92

Up to 102

85

100

S

Up to 96

Up to 105

85.5

100

M

Up to 101

Up to 109

86

101

L

Up to 106

Up to 112

86.5

102

XL

Up to 111

Up to 116

87

103


Model is 1.78m, wearing S.
The Story

Our Back-to-Front Dual Box Pleat "Mi-Knee" Dress is a delightful swing dress where we have specially engineered it to have more than 1 way to wear it, because we want you to explore and have fun dressing up. A main detail that is echoed throughout the collection is a Dual Box Pleat technique that is applied to achieve more volume, texture and movement to the piece.

For a chic and classy vibe, wear the boat neckline as the front. You can then choose to criss-cross the sash and bring it from the back to the front to cinch the waist, or knot it loosely at the back as a beautiful detail. The boat neck is a perfect foil for big earrings.
You can also choose to wear the V-neck as the front, criss-cross the sash to the back and bring it forward again to knot it for a perfectly retro-feminine look.
The Print

The motif on this print was inspired by the extremely sophisticated weaving techniques of Ikat and the beautiful Parang Klitik motifs, which symbolises wisdom, quiet strength and tenderness to the wearer.

The colours of the print were lifted from the landscape of Afton's grandfather's village in Moro, Indonesia – of stilt houses on the olive-sapphire sea, vibrant coloured roofs of boats, dark teal outline of distant mountains, smells of dank moss and the salty sea.
Material

95% Polyester, 5% Spandex
Washing Instructions

Turn inside out, put into mesh laundry bag and gentle machine wash. If need be, iron on low heat or a steamer works too. Fold over on a hanger bar to keep in your wardrobe.

DO NOT hand wash, soak, tumble dry or bleach.