Behind This Season:
/ Look At The Wildflowers /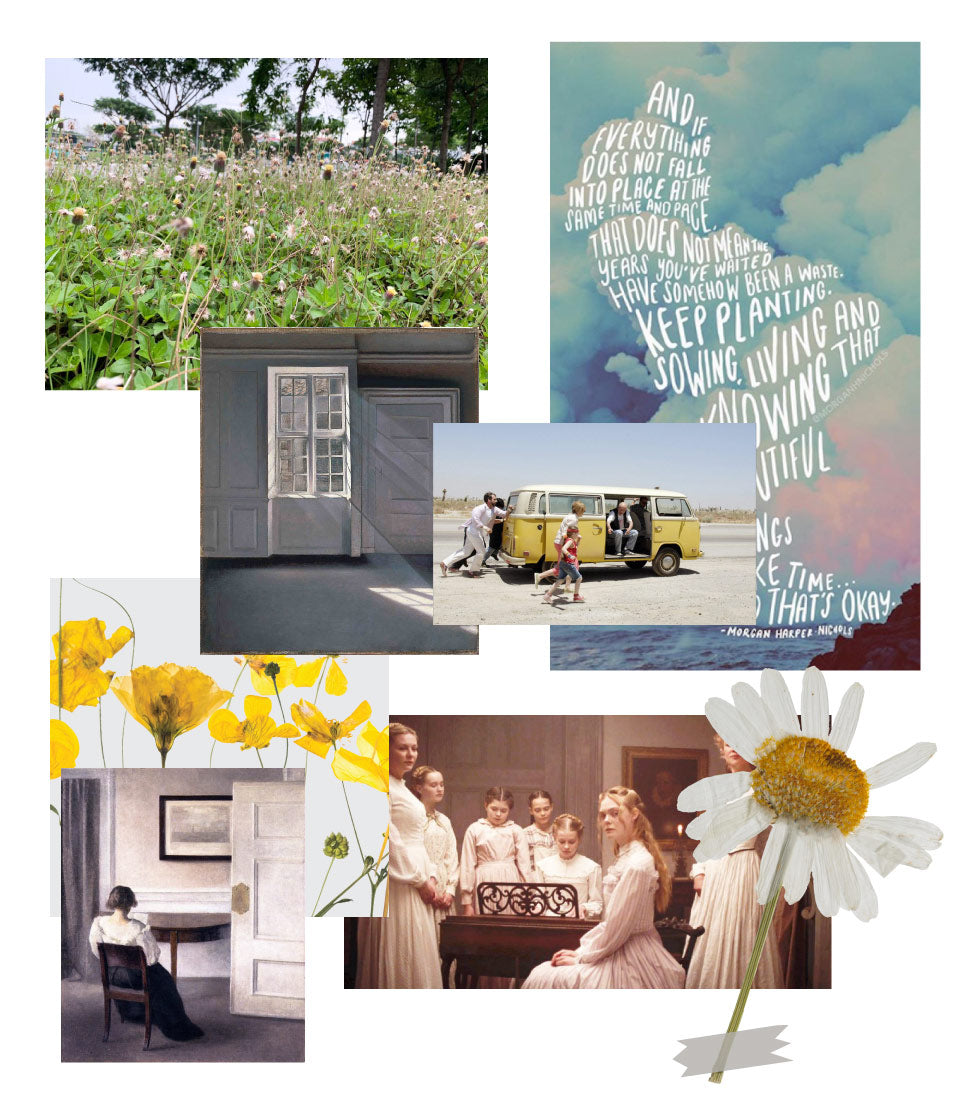 I. The Moodboard
Was the wildflower afraid to rest, afraid to be useless,
struggling to know her identity?

In the midst of mess, chaos or nothingness, the wildflower exists to bloom and be beautiful. Unfazed by what comes tomorrow, unperturbed by what surrounds her.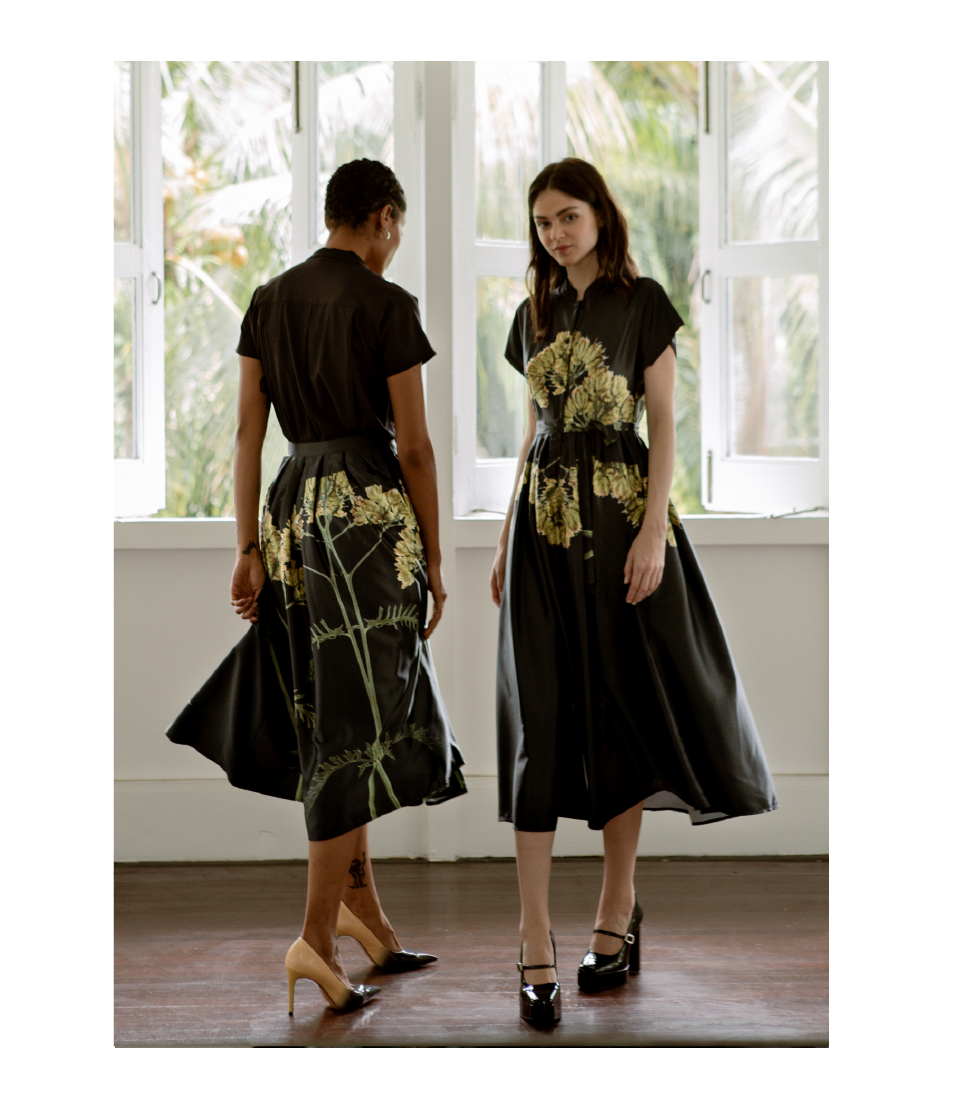 II. The Story
This collection comes from a place where I am allowing myself to slow down and live every day completely engaged.
This is the story of loving every moment, big or small, finding the gold in every one you meet, and relishing the fullness of this human experience.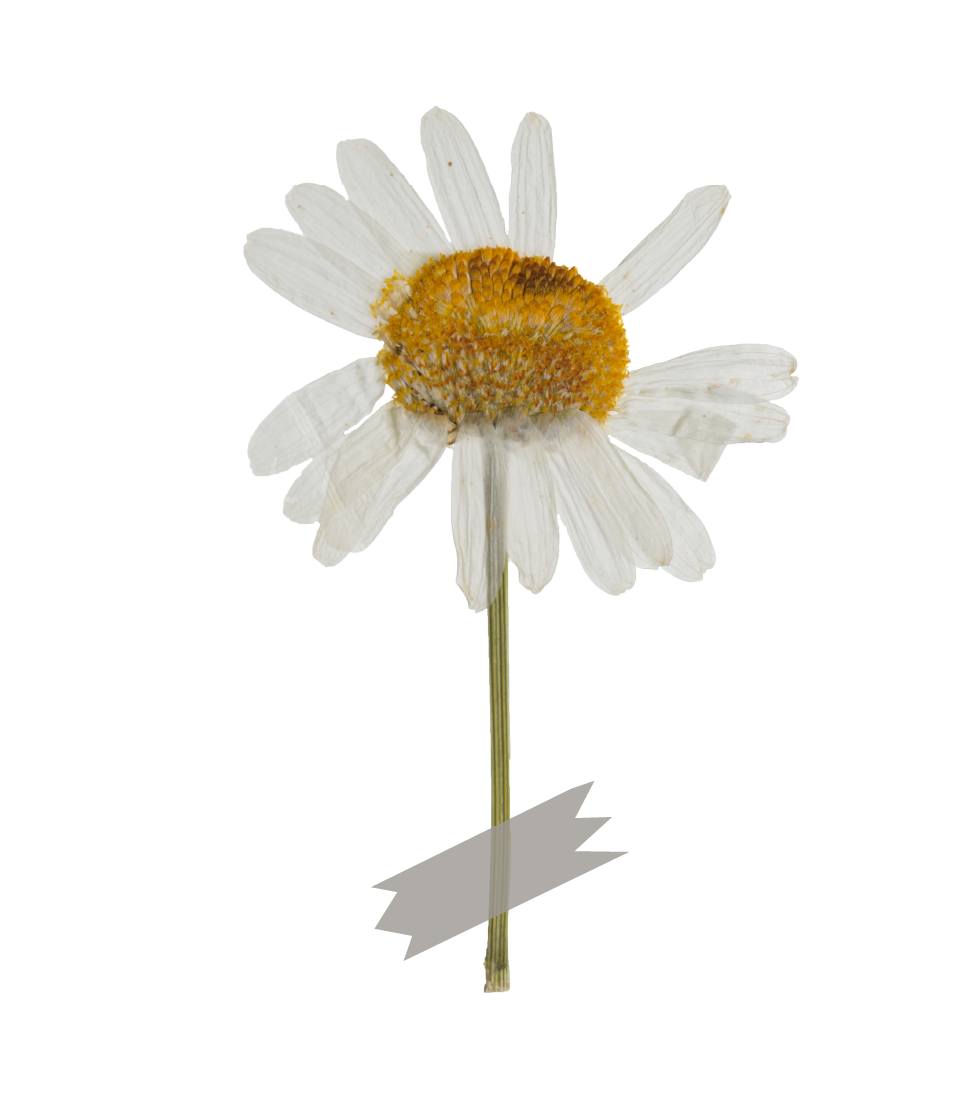 III. The Playlist
1 - Sunday Morning, Pekoe
2 - Bloom, The Paper Kites
3 - Lovesick, Summer Salt
4 - Grow, Hoax
5 - Little Flower, Peter Bradley Adams
◃◃ ▷ ▹▹