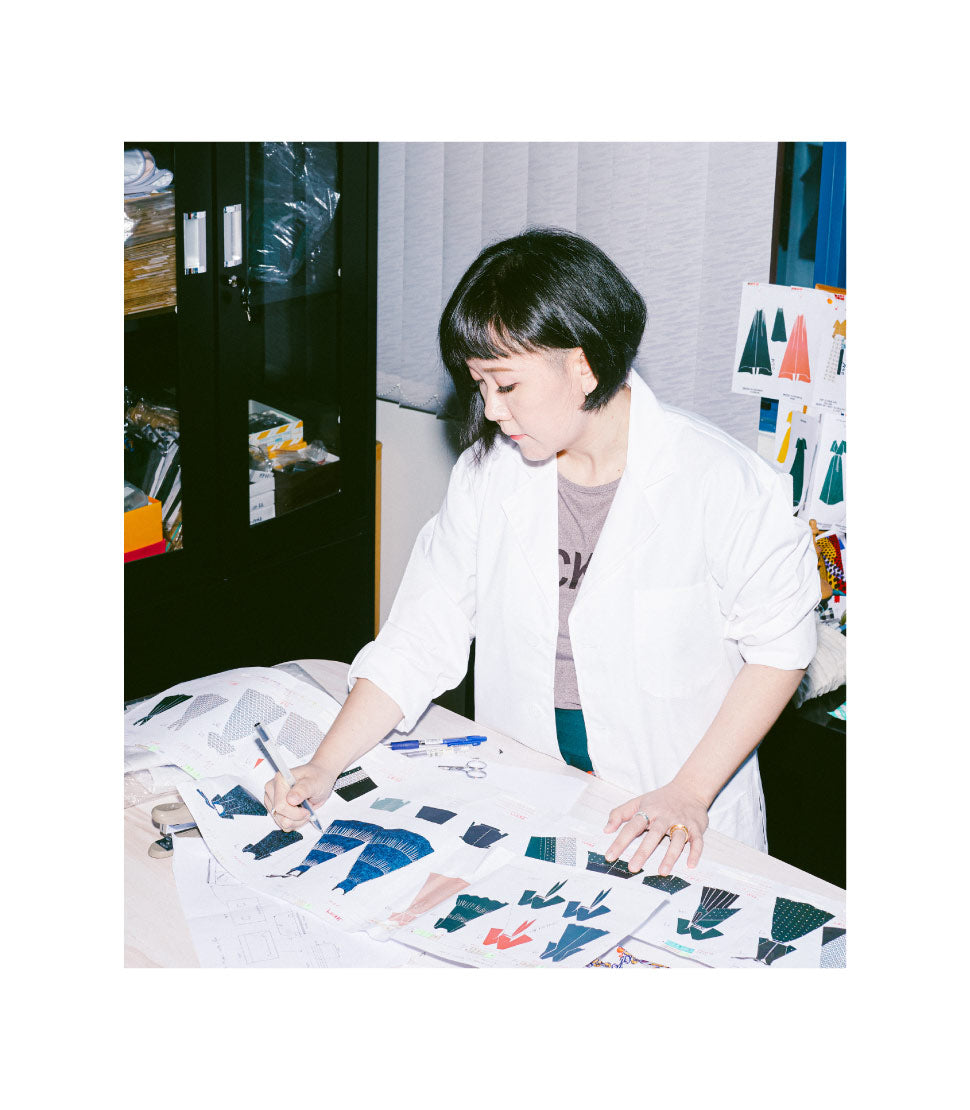 / Designer's Letter /
Hello there :) I hope you've taken time to explore our new collection, HOLD SPACE. For me, holding space is often felt deeply but not always articulated.

Holding space is about creating a safe, open-hearted environment where emotions, stories, and experiences can unfold without judgment. It is about understanding that each garment is a canvas for emotion, a vessel for dreams, and a sanctuary for self-expression.

This is a collection where I challenged myself to create 28 unique prints, inspired by the fruit of the human spirit: Love, Peace, Joy, Patience, Compassion, Kindness, Devotion, Discipline, Gentleness, Wisdom, Empathy, Trust, Courage and Grace.

May this collection hold space for you to feel beautiful, confident, and unique.
Say this: I believe in myself, and I am enough.

Love, Afton
————
What I'm watching: 深夜食堂 by 松岡錠司, 山下敦弘, 小林聖太郎

What I'm reading: Chaîne d'or, Les plus beaux poèmes d'Israël pour enfants, de Bialik à Gefen. Illustrations de Batia Kolton

What I'm looking at: Illustrations by Batia Kolton

What I'm listening: Princess Mononoke Soundtrack, by Joe Hisaishi

Current favourite look: Flutter Sleeve Billowing Maxi Dress (Blue Cyanotype)
————