Since our establishment in 2009, we have been commissioned for various projects and services.
Reckless Ericka extends an invitation to talented individuals to participate in collaborative projects with us.
Reach out to us at info@recklessericka.com.
Unfold the multiple styles with #RECKLESSERICKA.

The OPPO Flip Pouch is thoughtfully made, well-constructed to fit with the super portable #OPPOFindN3Flip, and elevate the spirit of enthusiastic, adventurous, and always having wild and fresh ideas.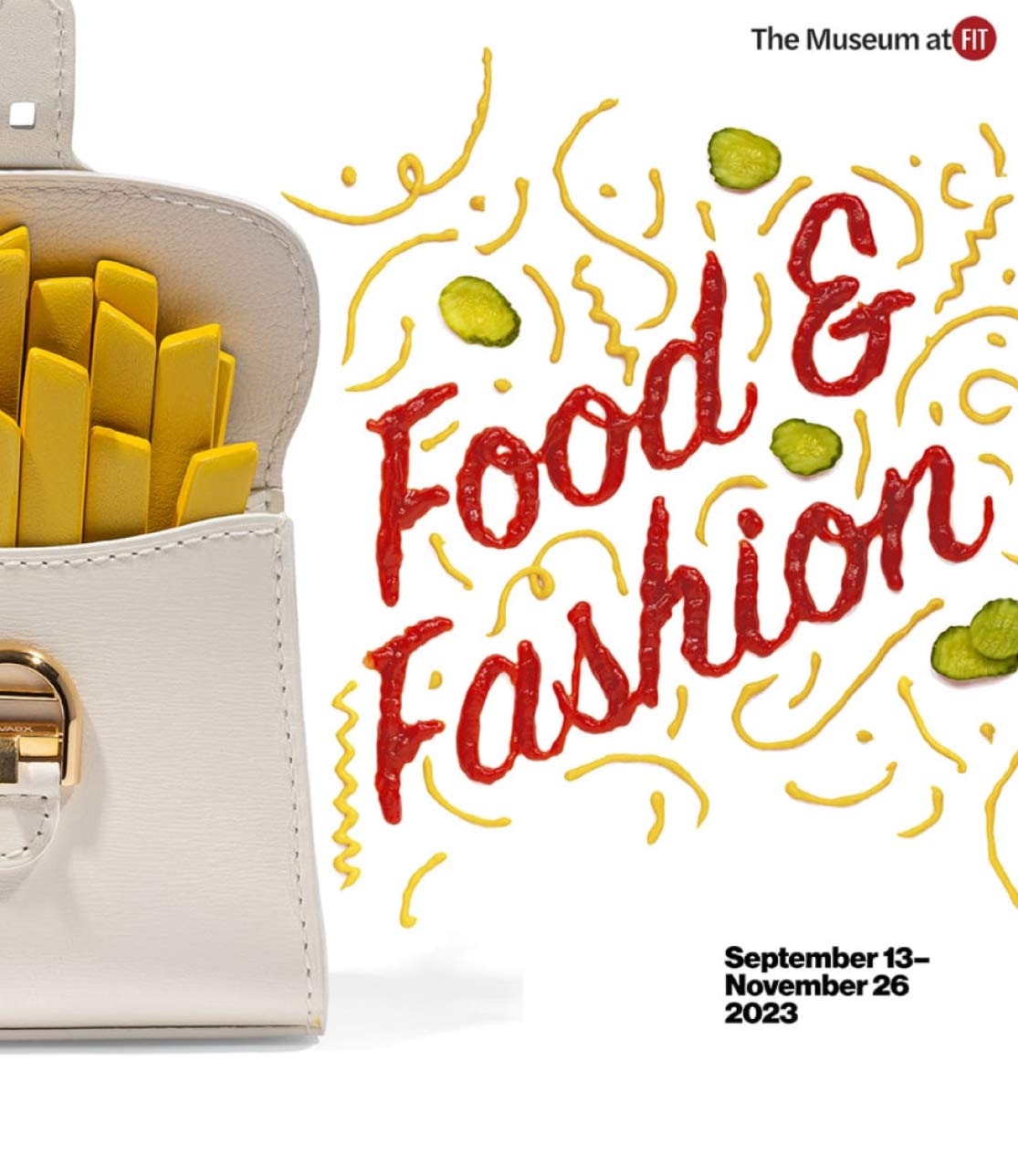 'Food & Fashion' is an exciting and timely exhibition at The Museum at the Fashion Institute of Technology, that includes over eighty garments and accessories by designers including Chanel, Moschino, and Stella McCartney. It is a multifaceted look at how intertwined these genres are and what they can express about our culture and society.

We are honoured to be part of this exhibition with our Singapore Food Series — Durian outfit and Chilli Crab scarf.

'Food & Fashion' is co-curated by Melissa Marra-Alvarez, curator of education and research, and Elizabeth Way, associate curator of costume at MFIT.
We are part of #sgfashionnow latest exhibition in Busan, as part of an ongoing series of experimental contemporary fashion that explores the question, "What is Singapore's Fashion?"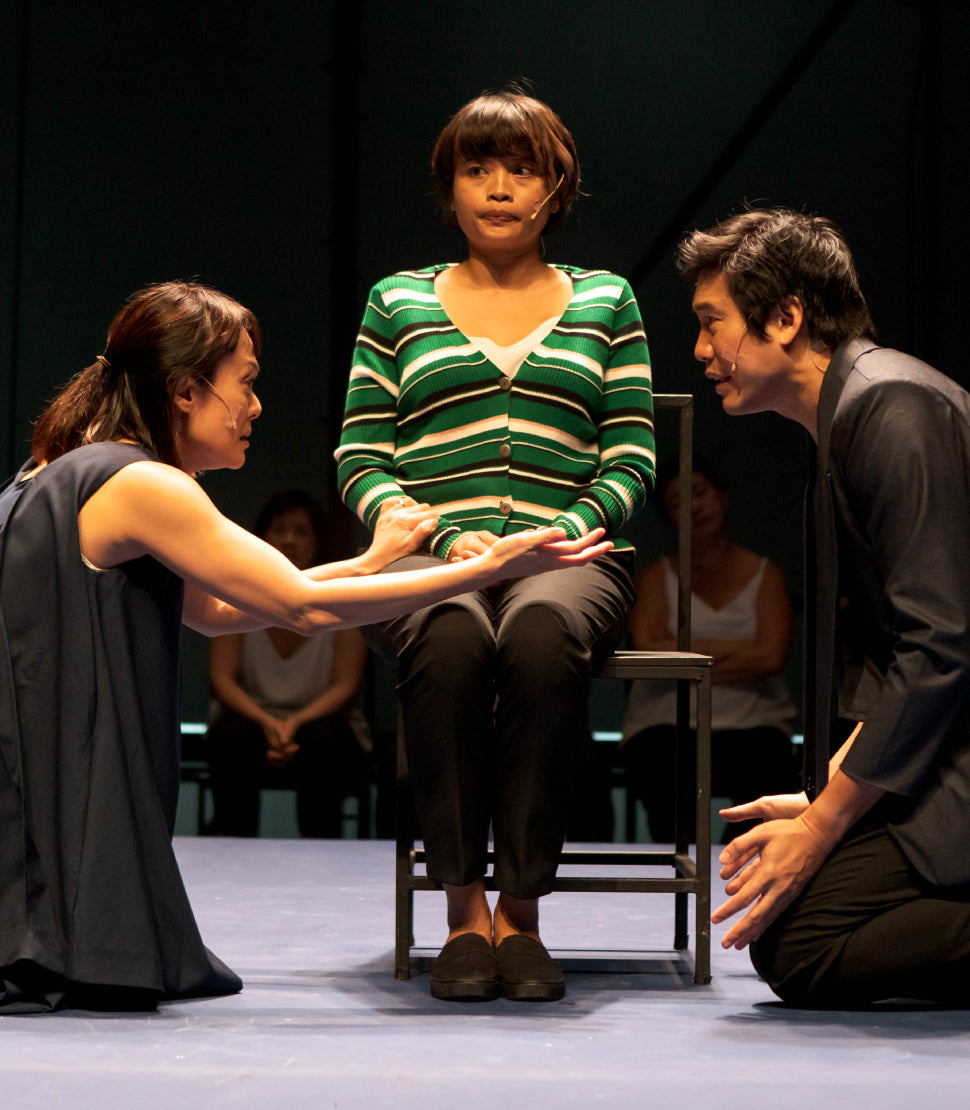 The Reunifications Of Two Koreans
In 2018, we designed the costumes for "The Reunification of The Two Koreas" by Joël Pommerat, directed by Jacques Vincey and translated into English by Marc Goldberg. The play is presented TheatreWorks, Singapore then showcased again in France at Centre Dramatique National de Tours, and then in Bobigny.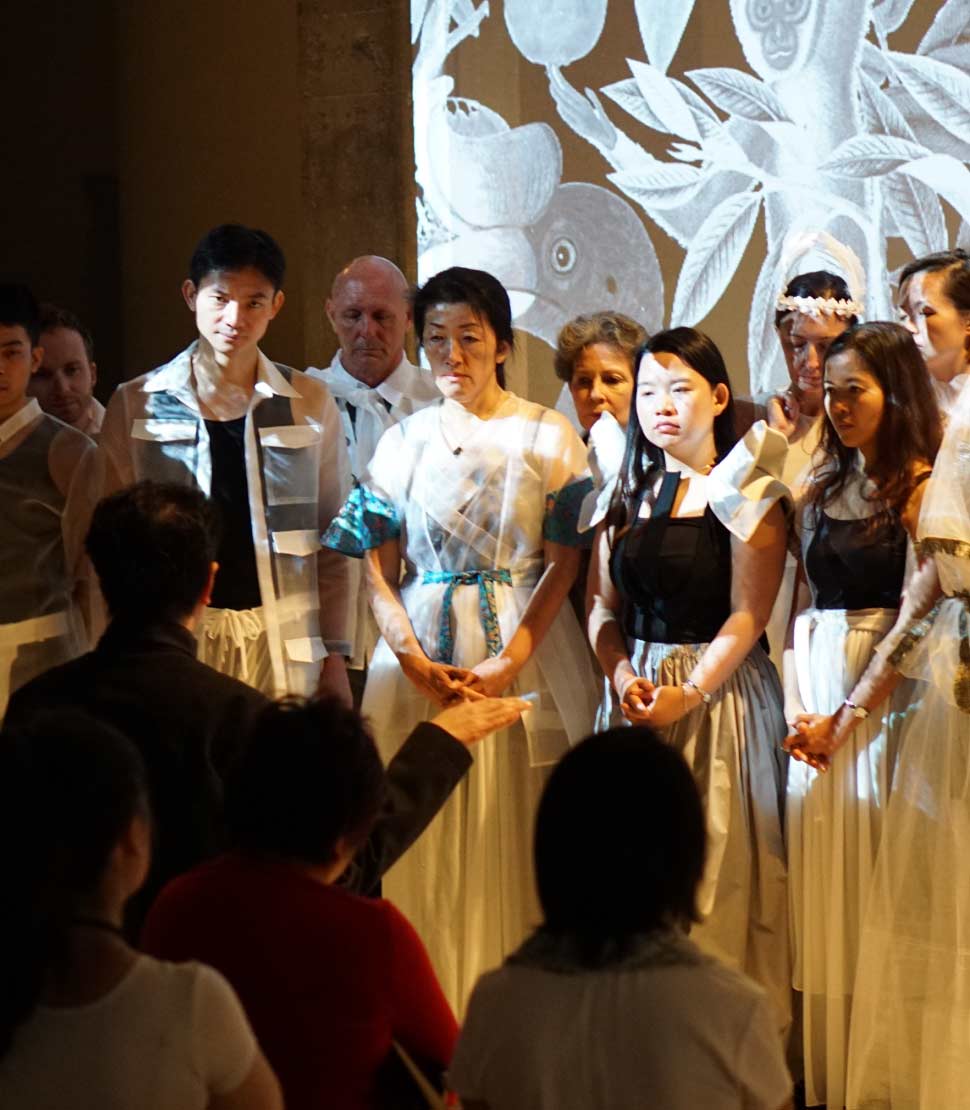 The Incredible Adventures Of Border Crossers
In 2015, we were commissioned by Singapore International Festival of Arts and designed 148 unique costumes for 22 performers for the amazing production "The Incredible Adventures of Border Crossers" that debut in March 2015 at Paris' Palais de Tokyo. We won the Best Costume Design at M1-The Straits Times LIFE! Theatre Awards 2016 for this play.