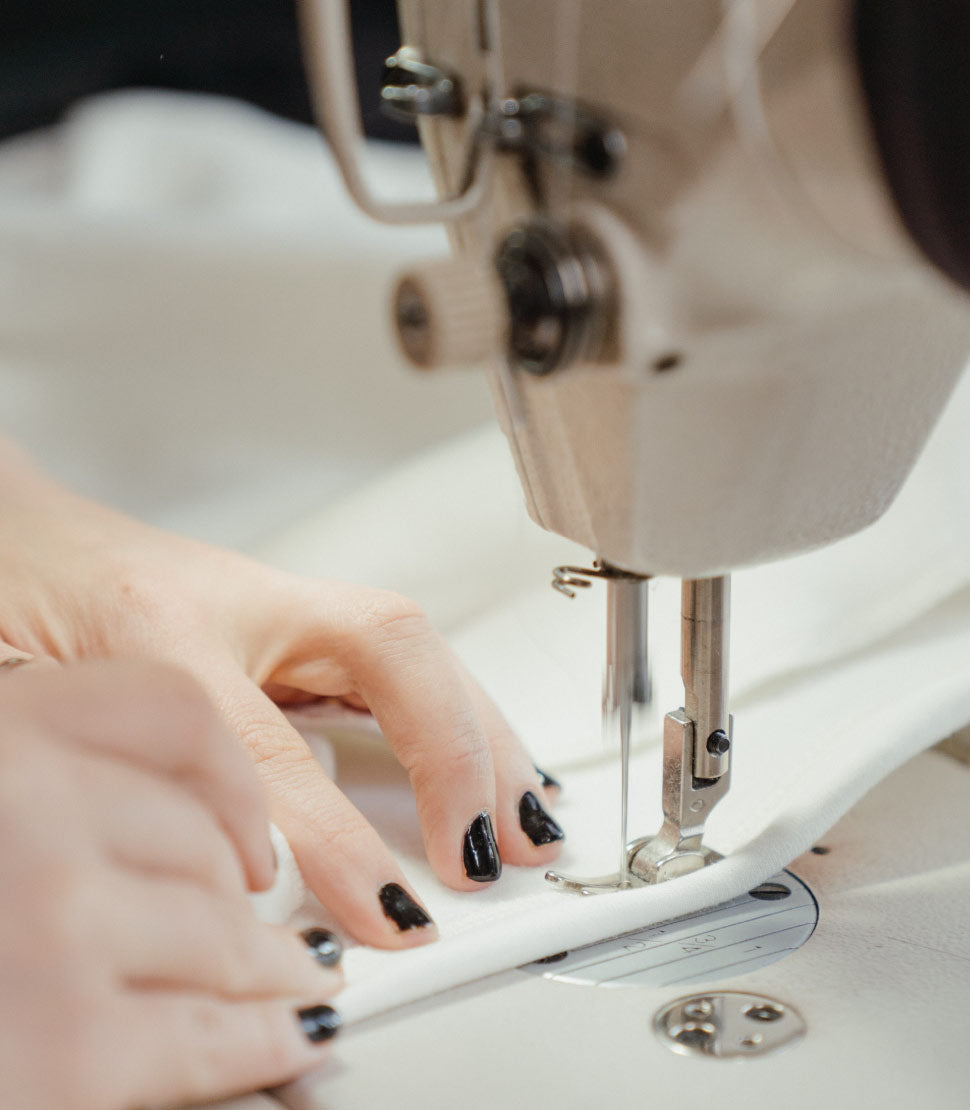 / Our Conscious Commitment /
As the fashion industry continues to contribute largely to the effects of climate change, we want to do our part in aiding sustainable efforts and taking a step towards a greener future.
Find out more about our sustainable range, REarth here.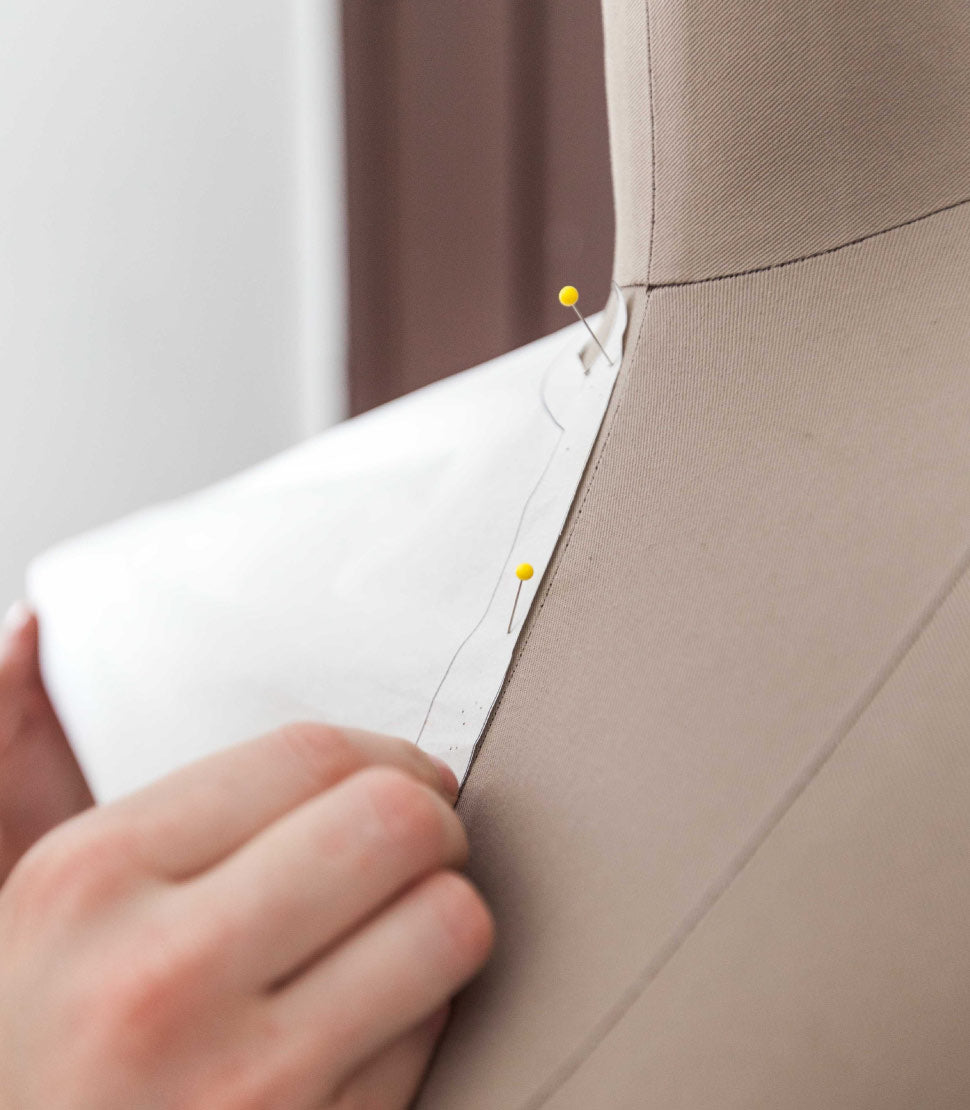 At Reckless Ericka, we believe that we have a responsibility to not only our customers, but also our planet. We take careful considerations when selecting the materials that we use in our productions to ensure that we are providing an alternative to fast fashion.
Reflecting on our region's rising temperatures, we have selected materials that are comfortable and breathable. The pieces marked REarth uses natural or recycled materials are produced in a way that minimizes the environmental impact.
Digital printing reduces fabric and water wastage in the production process as compared to wet printing. Our material has undergone SASO testing, to ensure no harmful chemicals (formaldehyde, azocolorants) have been used, as well as within the limits of pH value, colour fastness, labelling and fibre content.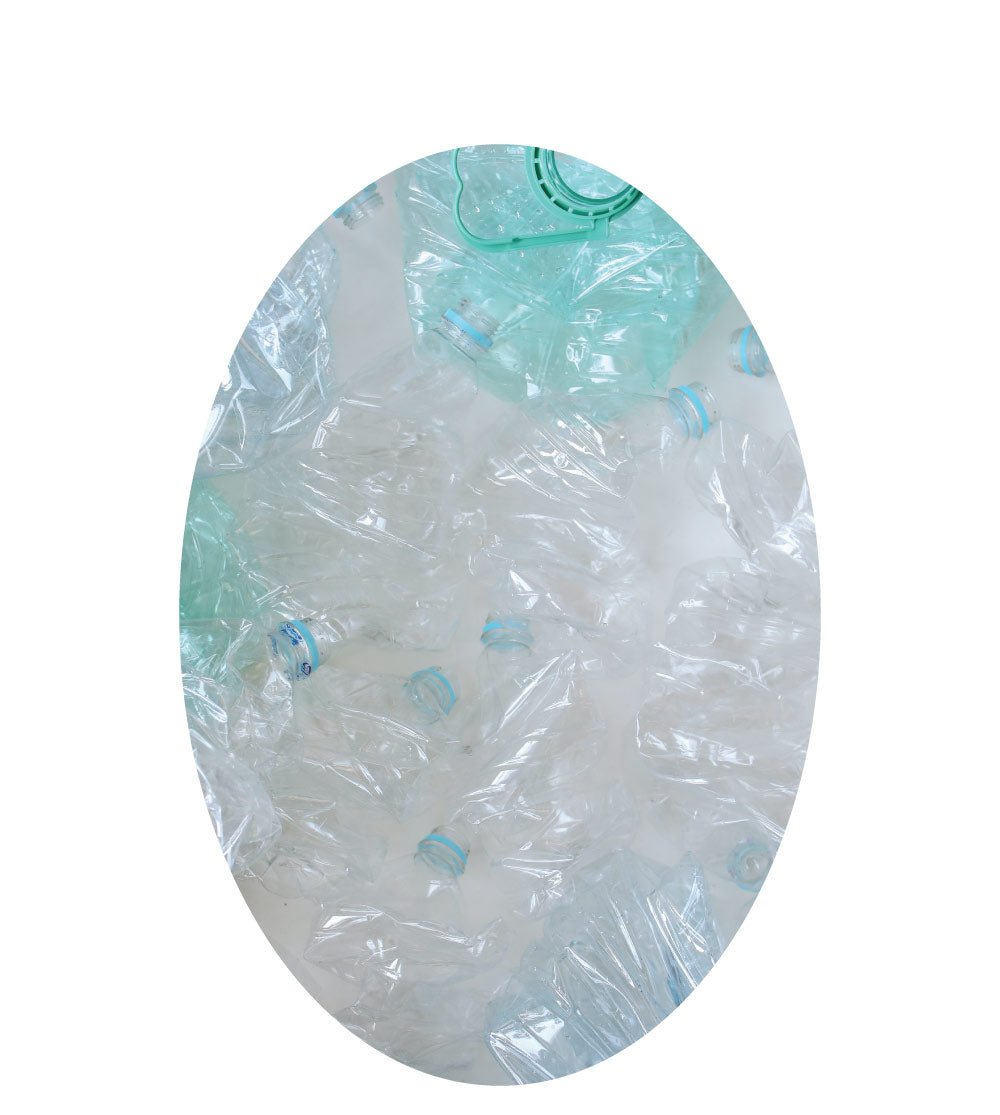 I. Recycled Polyester
This is a great sustainable option for your wardrobe as it gives a second life to materials that are not biodegradable, and keeps plastic from being thrown into landfills and oceans.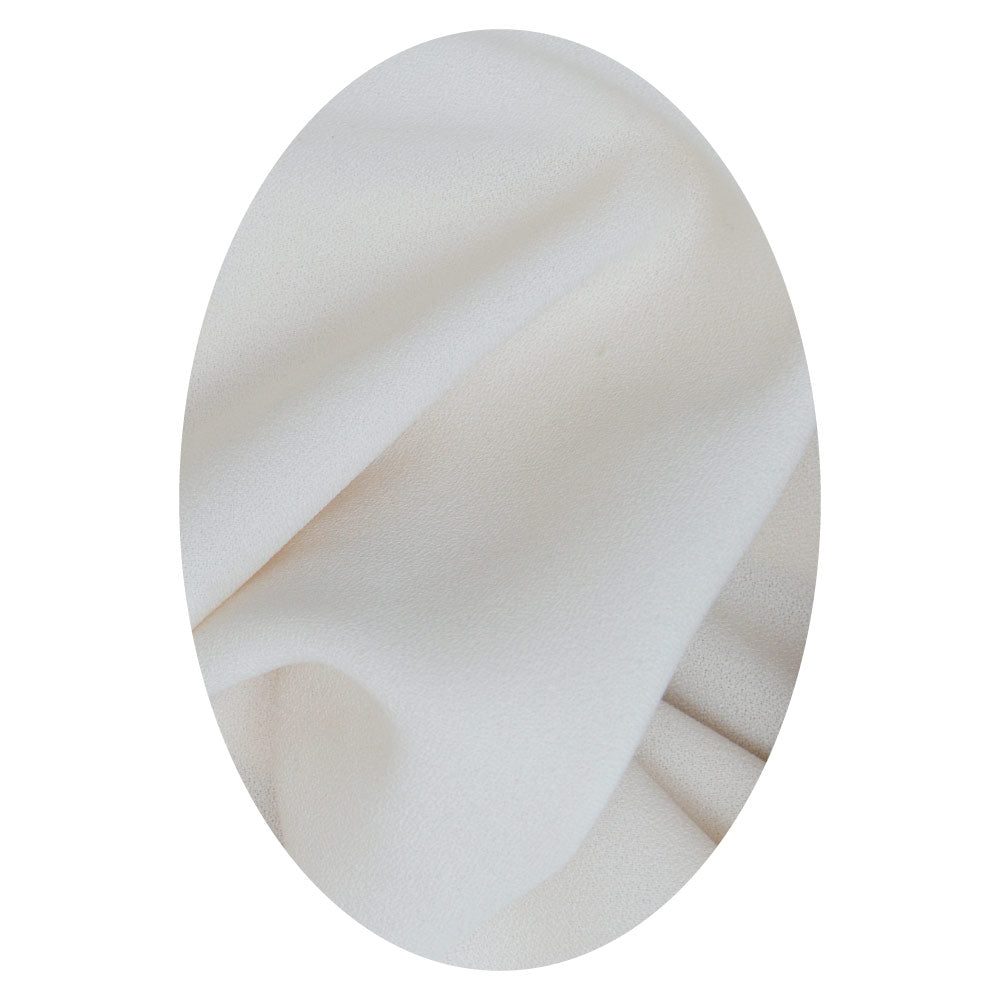 II. Tencel
Tencel fabric is extremely versatile in it's way of mimicking different fabric properties, while maintaining it's hold on sustainability.
III. Recycled Polyamide
Polyamide fabrics are usually made from pre-consumer fabric waste, old fishing nets and carpets. It also produces significantly lesser carbon emissions compared to virgin polyamide during the production process.
Browse our sustainable range, REarth.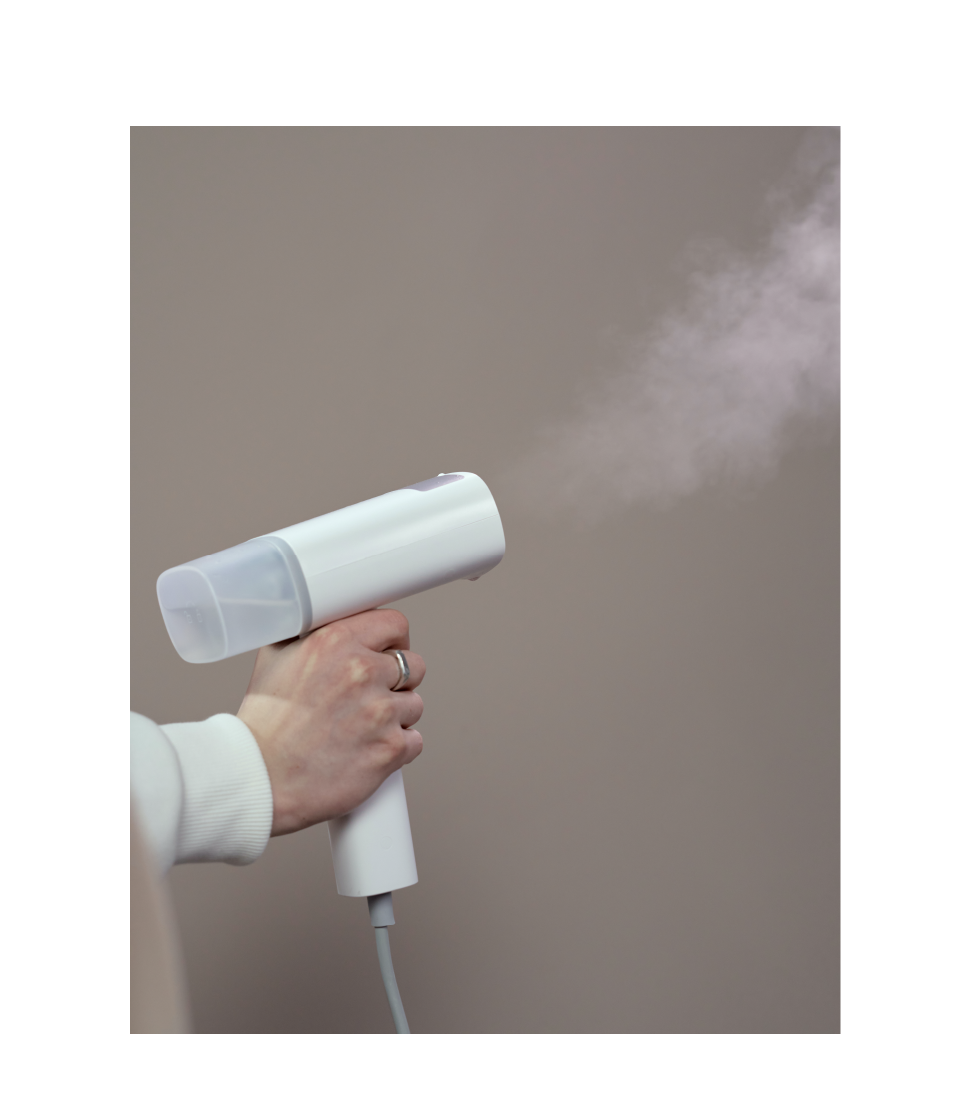 / Garment Care /
Our clothes are designed to be functional, easy-to-wear and has a wardrobe lifespan for decades to come. Here are some of our garment care tips for you to ensure the longevity of your clothes.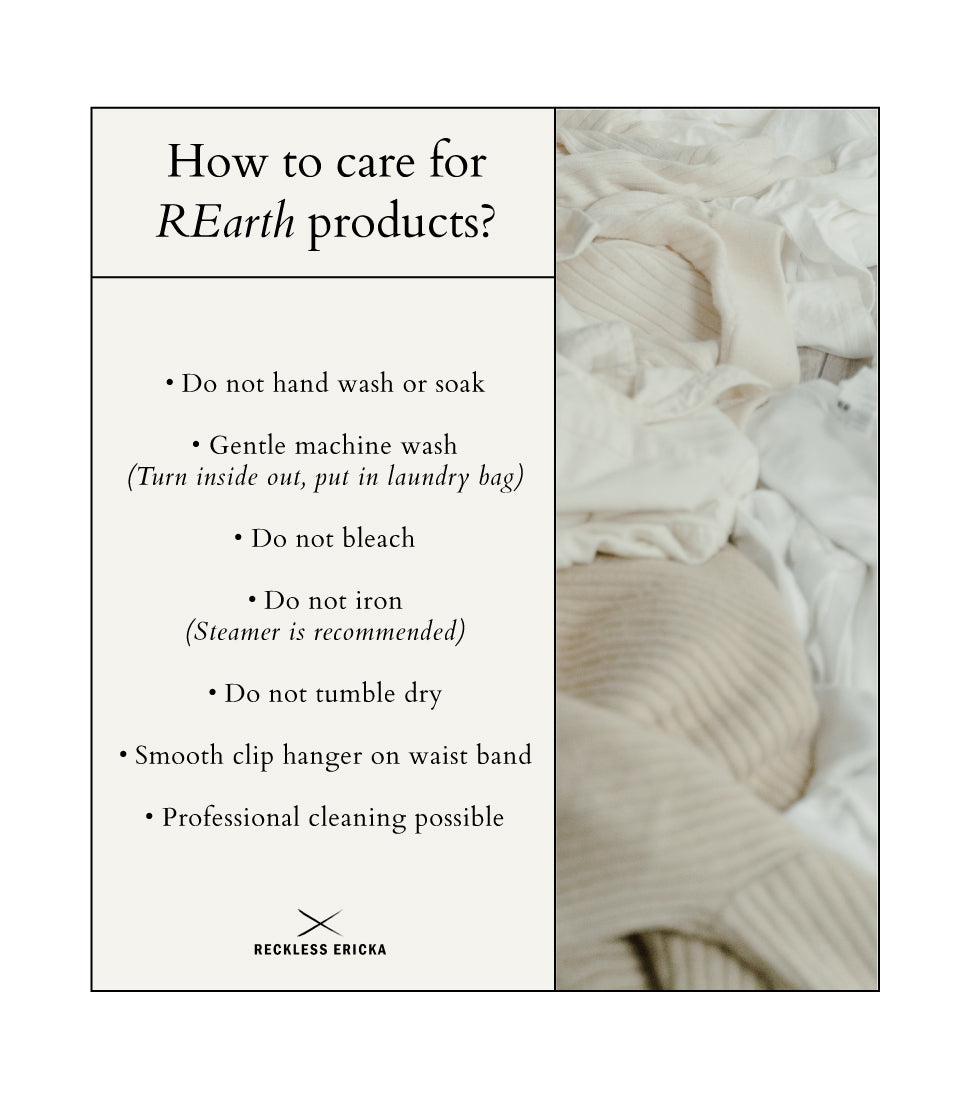 "We want you to wear our pieces for decades to come"