Open media in modal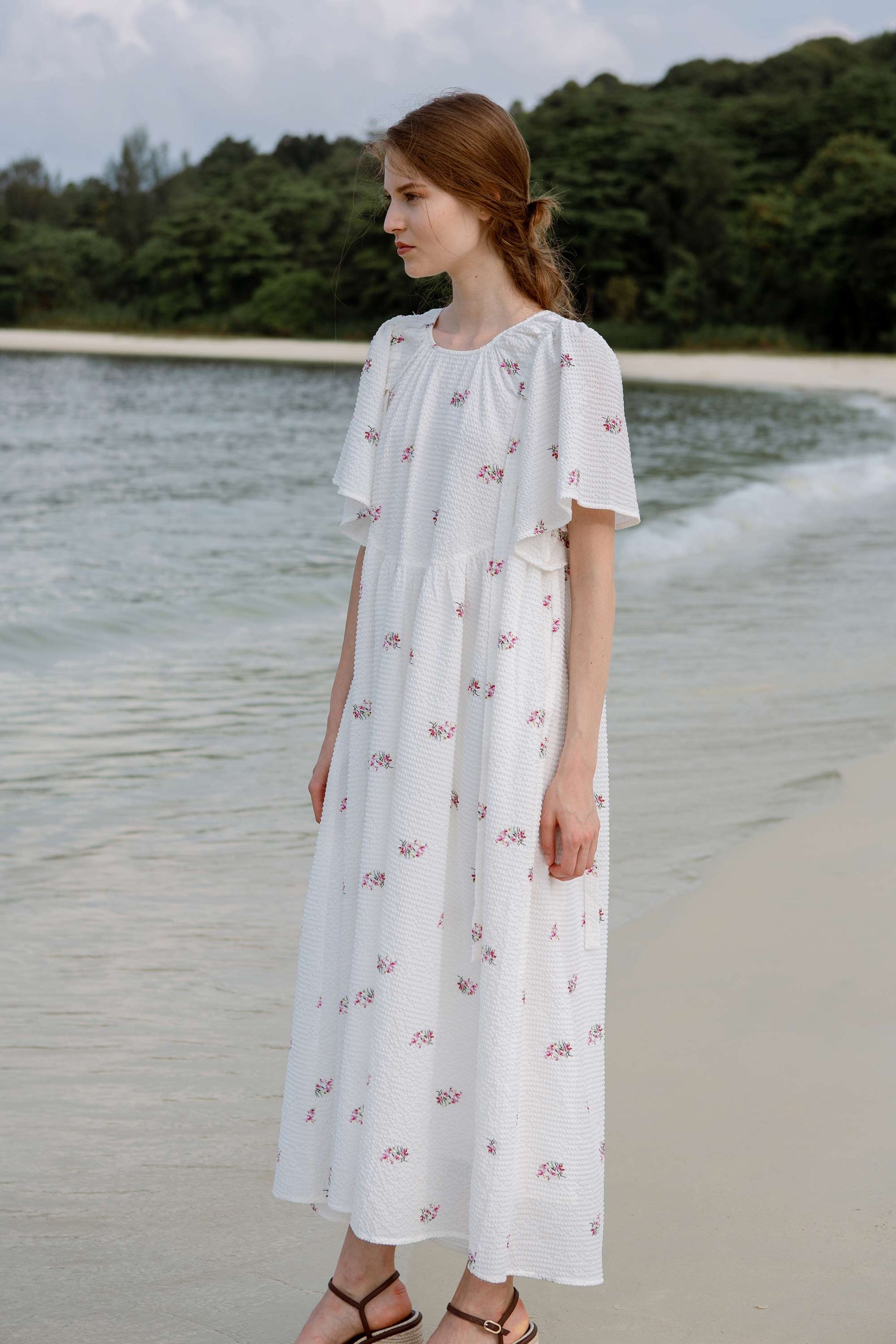 Open media in modal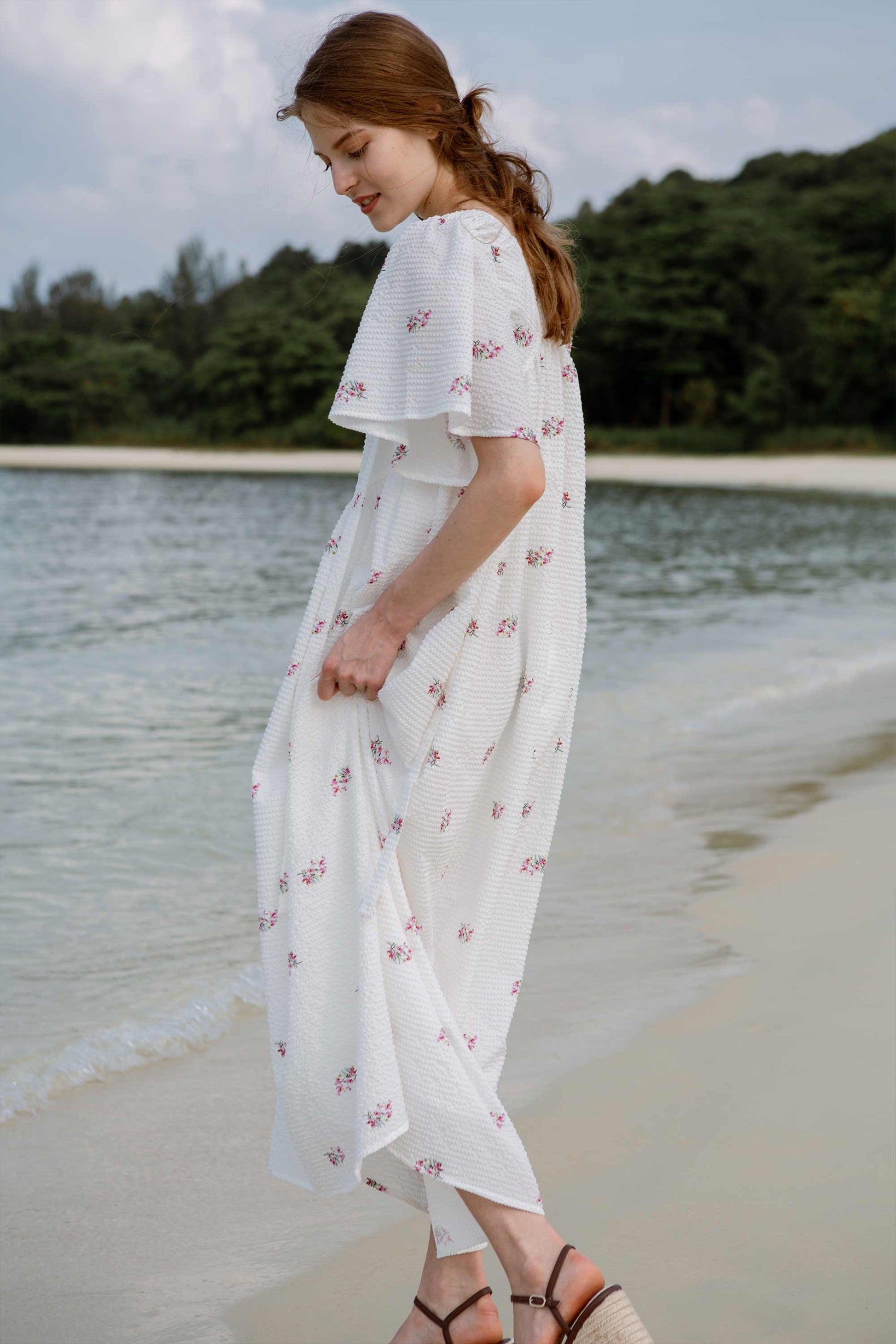 Open media in modal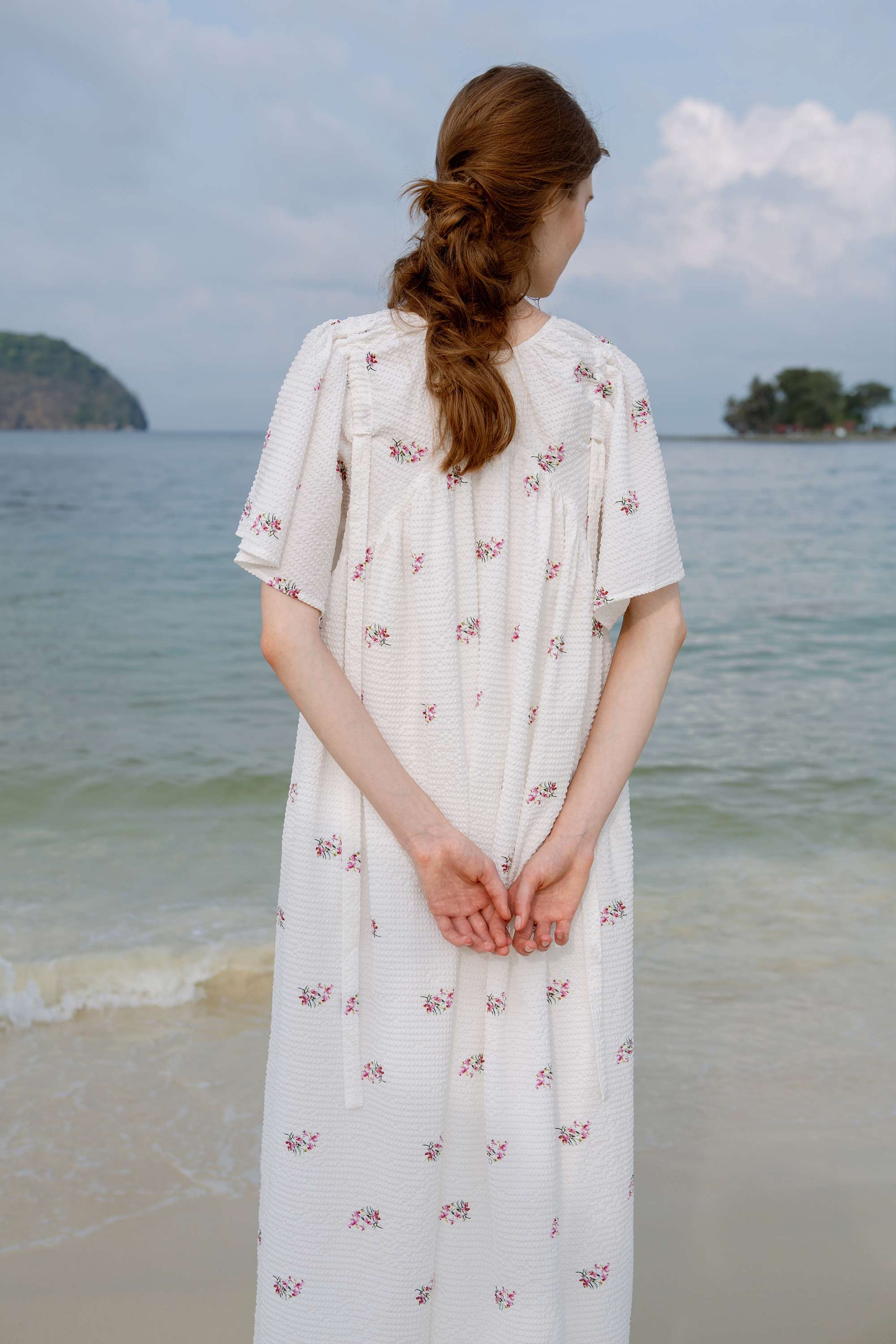 Open media in modal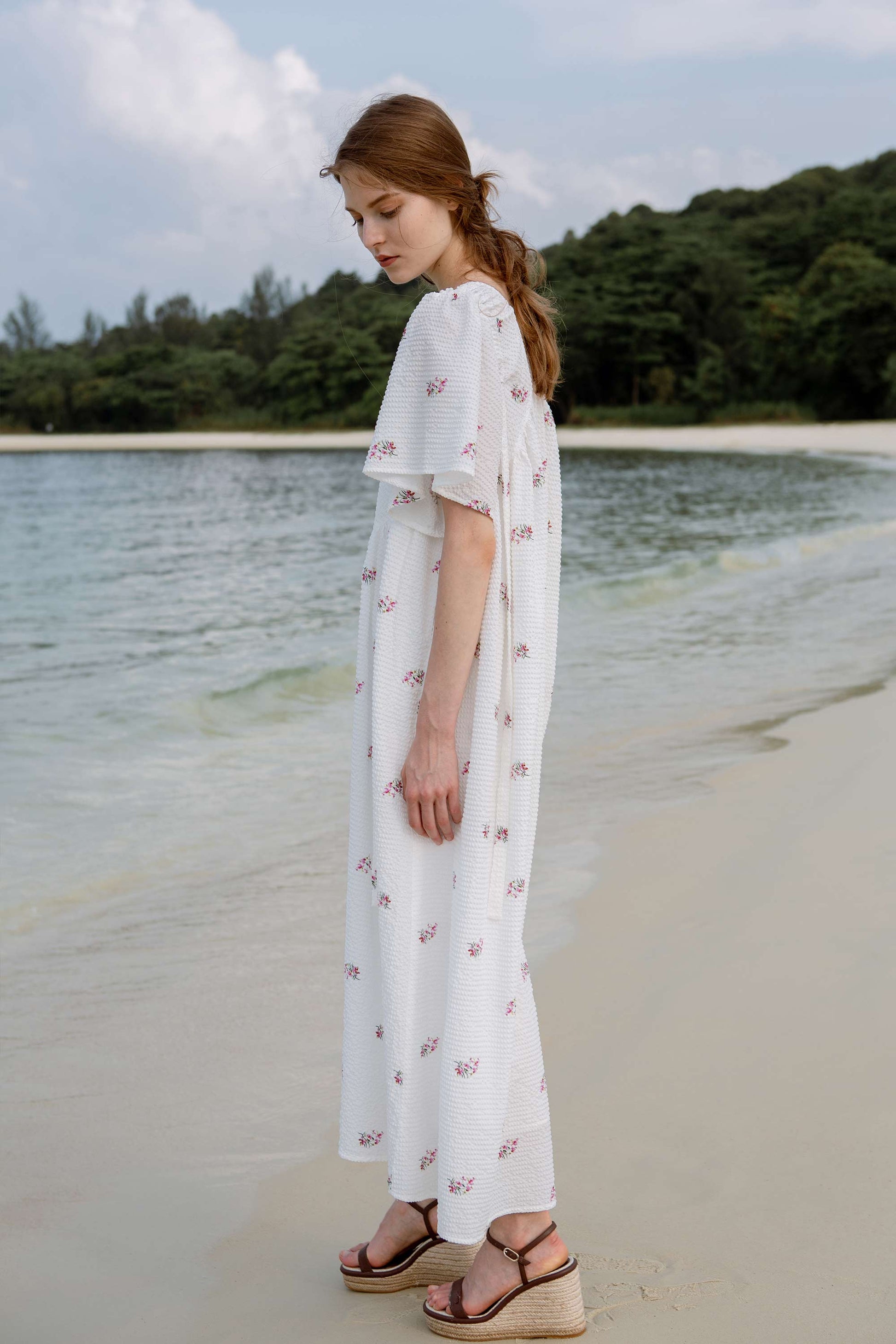 1
5
Drawstring Shoulders Breastplate Midi Dress (Vanda)
Features & Measurements

FEATURES:
- Fabric is textured with raised threads, producing a three-dimensional effect. Fabric is highly breathable and soft to touch.
- Round Neck with gathered detail
- Adjustable drawstring sashes on the shoulders – tightening it will create a flouncier silhouette for the sleeves and a more gathered neck and shoulder line.
- Puffed lantern sleeves
- 2 Side Pockets
- Gathering in our signature Breast-plate line
- The hemlines in the centre are shorter in front, visually elongating the height of the wearer.
- Finishing (Lined; Piping finishing for Neckline; Four Thread Overlock for Seams; Double hem finishing for the sleeves and bottom hem)

 This design also comes in Teal.

MEASUREMENTS IN CM:



SIZE

BUST

WAIST

FRONT LENGTH
(High point of shoulder to Hem)

BACK LENGTH
(High point of shoulder to Hem)

XS

90

92

115

125.25

S

94

96

116

126

M

98

100

117

126.75

L

102

104

118

127.5

XL

106

108

119

128.5

Model is 174cm, wearing S.
The Story

Drawstring Shoulders Breastplate Midi Dress is more than an outfit – it's an experience.

The fabric, meticulously textured with raised threads, creates an enchanting three-dimensional effect on the printed Orchids that's both visually captivating and luxuriously soft to the touch. This breathability ensures you stay comfortable all day while the unique texture adds depth to the look.

The round neck is adorned with gathered detailing, a subtle touch that adds a hint of grace to your neckline. But the true innovation lies in the adjustable drawstring sashes adorning the shoulders. Tailor your sleeves and neck with a simple adjustment, cinching the sashes for a flouncier sleeve and a gorgeously gathered neckline. This dress isn't just a piece of clothing; it's a canvas for your personal style.

Our signature Breast-plate line features a gentle gathering, flattering your waistline and creating an elegant shape that celebrates your curves. The slightly shorter hemlines in the center elongate your height, adding a touch of elegance to your stride.
The Print

VANDA

On 15 April 1981, "Vanda Miss Joaquim var. Agnes" was officially launched as Singapore's national flower, making Singapore the only country in the world to have a hybrid as its national flower. The beautiful hybrid flower beautifully captures the nature of Singapore, a harmonious cultural melting pot.

Featuring Singapore's native orchid:
Vanda Miss Joaquim
Material

Main – 100% Polyester
Lining – 95% Recycled Polyester, 5% Spandex
Washing Instructions

Gentle machine wash. (Turn inside out, put in laundry bag. Do not hand wash.)
Do not bleach. Iron on low heat.
Do not tumble dry. Fold over hanger bar to keep.
Professional cleaning possible.