Open media in modal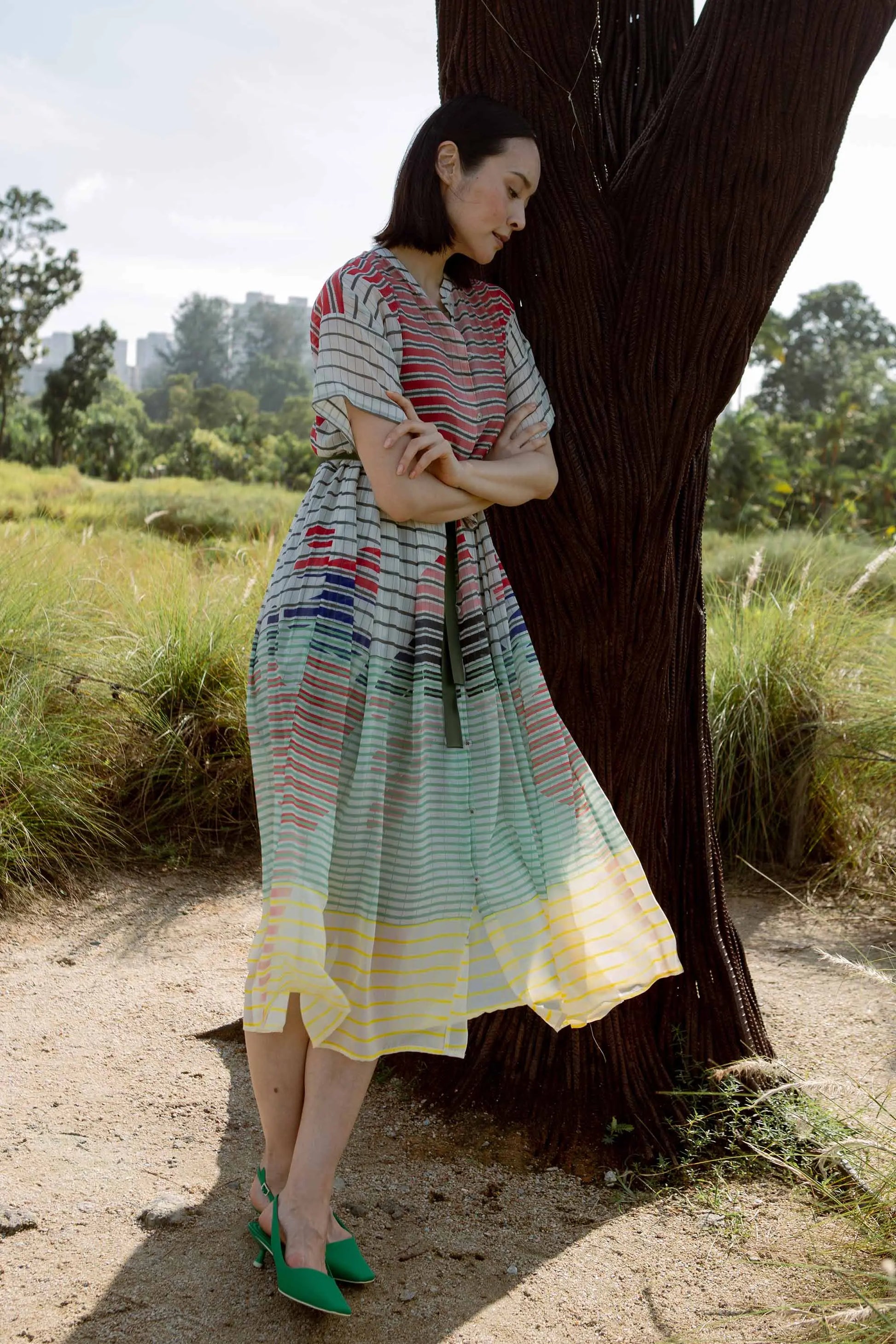 Open media in modal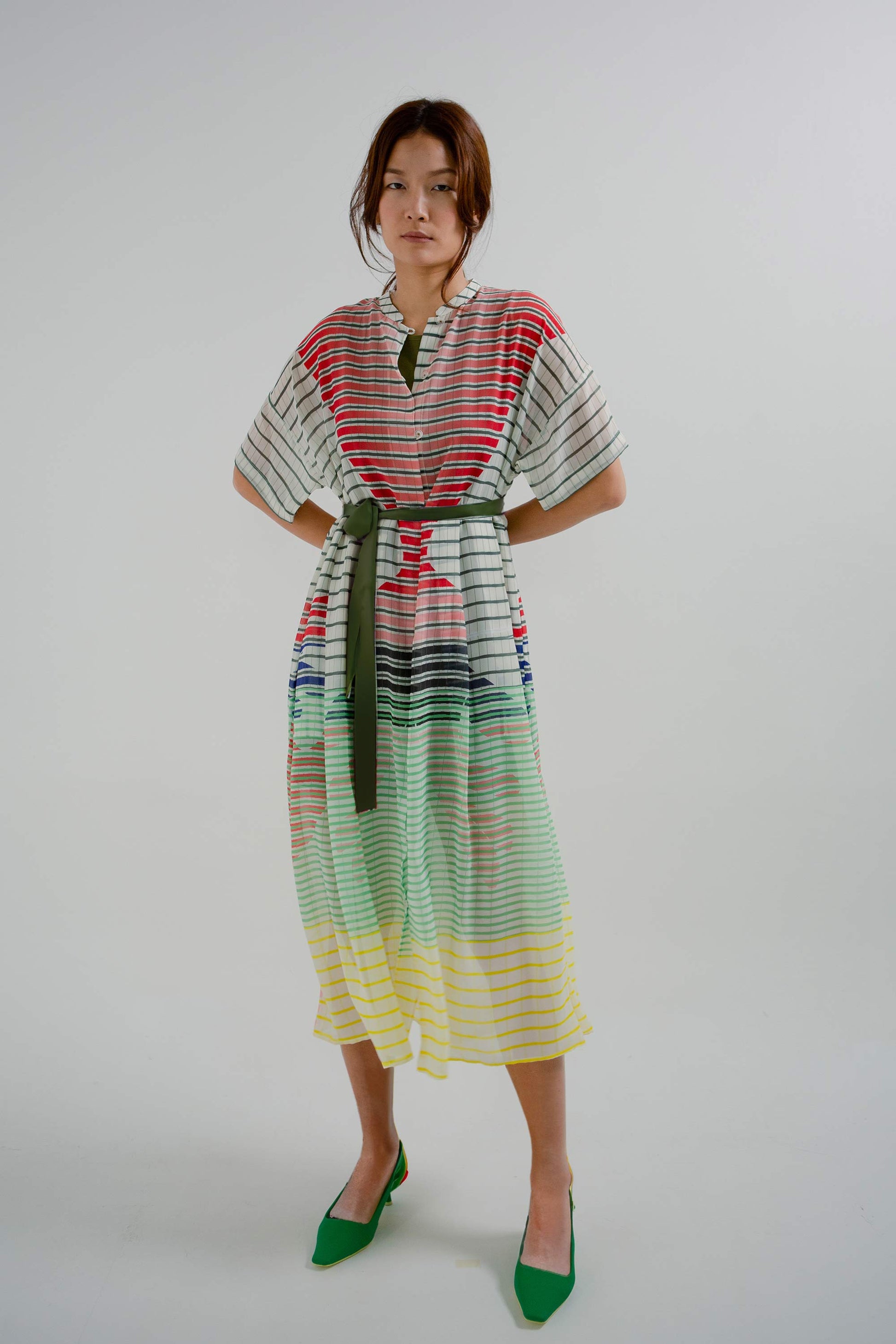 Open media in modal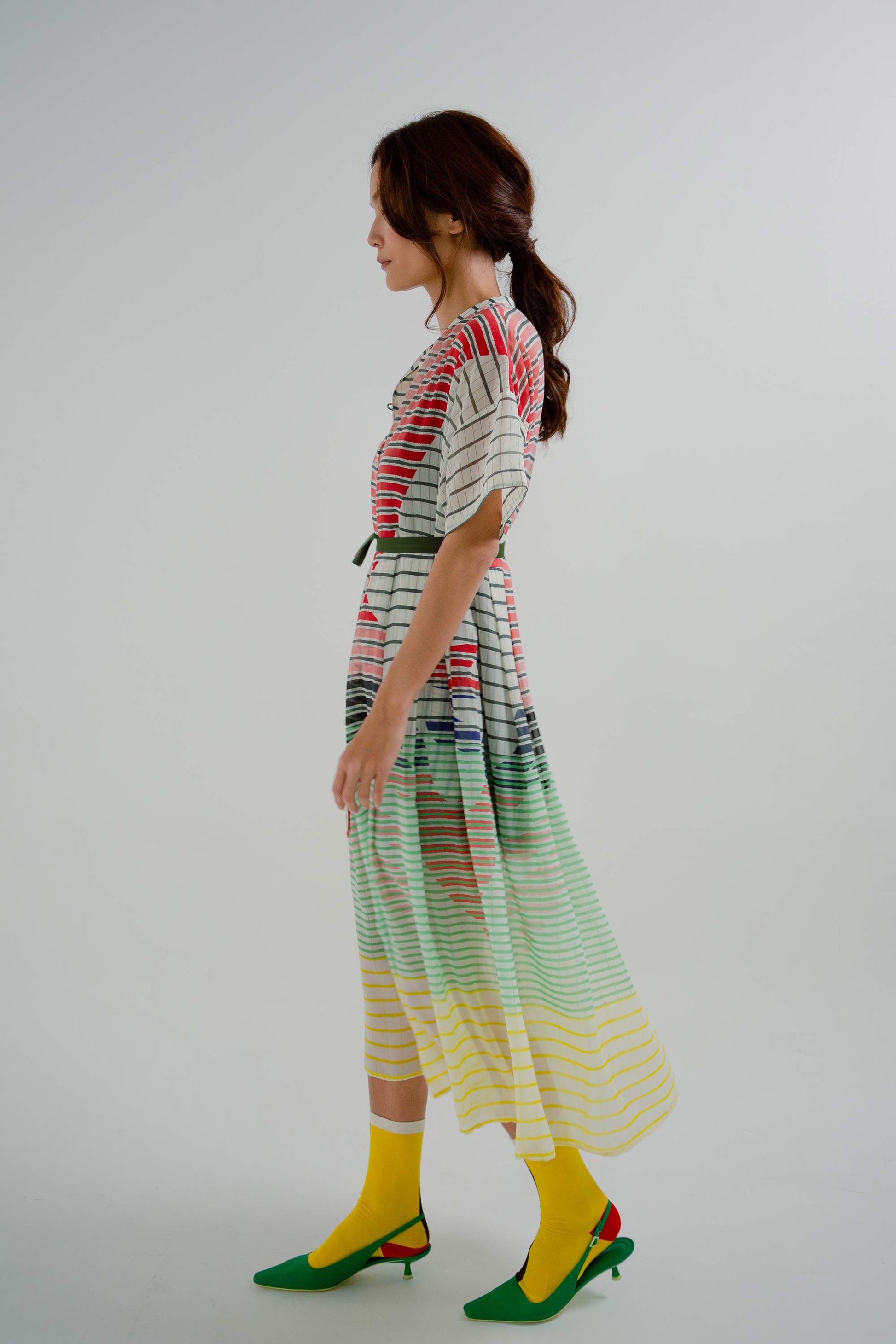 Open media in modal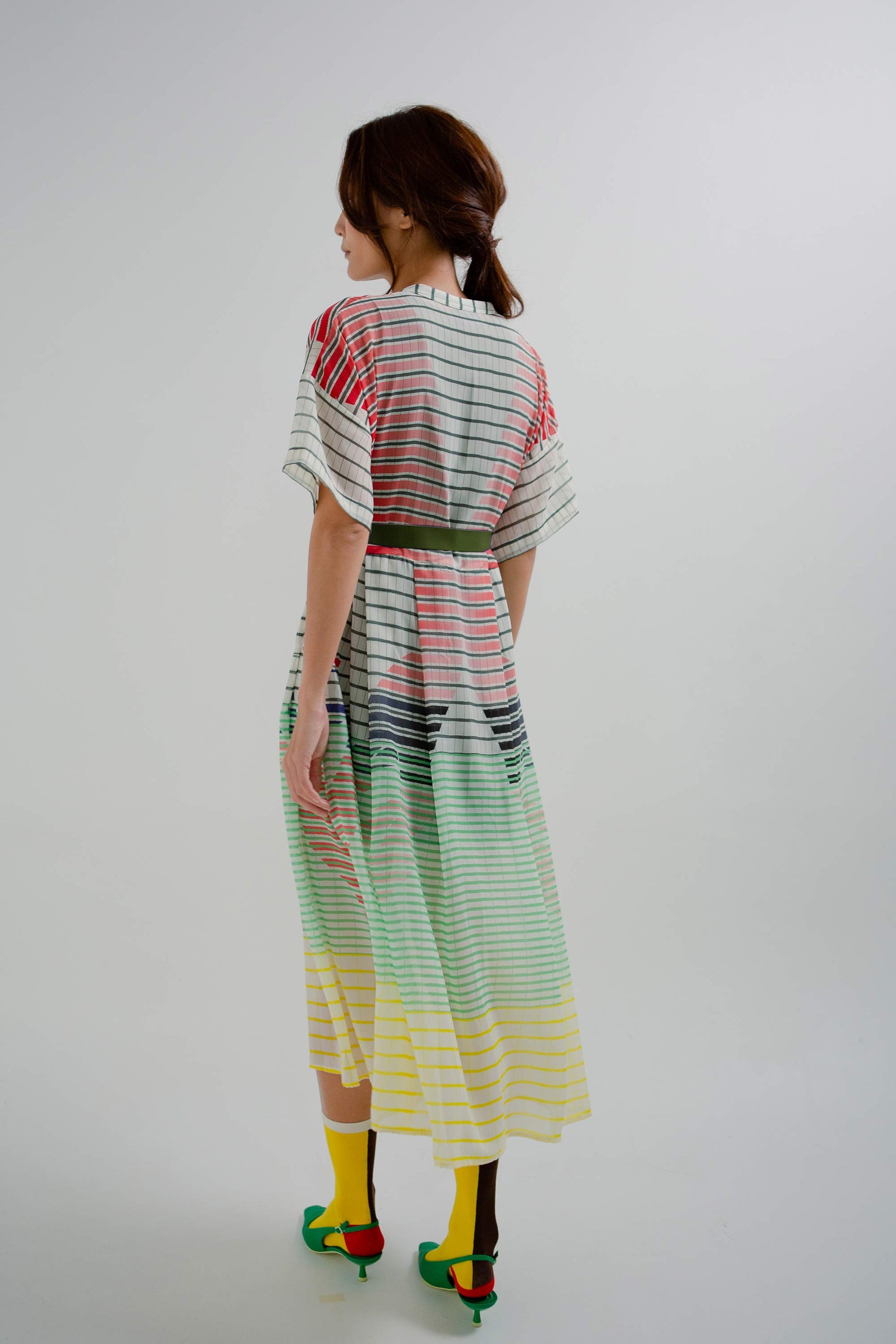 Open media in modal
1
6
Micro-Chinese Collar Sheer Maxi Dress (Heaven)
Features & Measurements

FEATURES:
Inner Slip –
- Round Neck
- Knee length
- Finishing (Piping for Neckline and Armholes; Four Thread Overlock for all other seams)

Outer Dress –
- Round Neck
- Micro-Chinese Collar
- Drop shoulders and short sleeves
- Comes with an olive color sash to cinch the waist in
- 2 Side Pockets on the Outer Dress
- Box pleats at waist line
- Outer Dress Finishing (Clean finishing for the Neckline; French Seam finishing for all other seams; Double hem finishing for the sleeve & bottom hems)

The Inner Slip and Outer Dress can be worn separately.

MEASUREMENTS IN CM:
INNER SLIP –

SIZE

BUST

WAIST

LENGTH
(High point of shoulder to Hem)

XS

95

112

88

S

99

116

89.5

M

103

120

92.5

L

107

125

92.5

XL

111

129

94

 

OUTER DRESS –

SIZE

BUST

WAIST

LENGTH
(High point of shoulder to Hem)

XS

96

Free Size

120

S

100

Free Size

121

M

104

Free Size

122

L

108

Free Size

123

XL

112

Free Size

124

Model in first image is 1.77m, wearing S.
Model in subsequent images is 1.79m, wearing S.
The Story

In line with our clean tailoring, this dress features a micro-Chinese Collar and is made with our printed soft chiffon. The dress is oversized, pleated at waist and falls elegantly to ankle length with a full sweep. The sheer and lightweight fabric is a stellar play with transparency and colour, making this dress nothing short of magnificent as it cloaks the body.

With an included inner slip, you have the option to wear it as a loose fit dress, allowing the chiffon to gently sway with your movements, creating an effortless and bohemian vibe. Alternatively, you can cinch it at the waist with a belt to create a more defined and feminine silhouette, accentuating your curves and adding a touch of elegance. For a more relaxed and carefree look, wear the external chiffon piece open, allowing it to cascade and create a sense of ethereal movement. Pair it with sandals and a straw hat for a boho-chic daytime ensemble or dress it up with heels and statement jewelry for an evening affair.
The Print

HEAVEN (HE)
On Personal Growth and Well-being–
I believe the power is in our hands to lay hold of our personal growth and well-being. When you take care of yourself, take time to heal, to be curious, to live life fully even before you try to make sense of everything or need everything to fall into place. Give yourself time and space.

To see a World in a Grain of Sand
And a Heaven in a Wild Flower
Hold Infinity in the palm of your hand
And Eternity in an hour
– Auguries of Innocence by William Blake
Material

Heaven Print – 100% Polyester

Olive – 95% Polyester, 5% Spandex
Washing Instructions

Gentle machine wash. (Turn inside out, put in laundry bag. Do not hand wash.)
Do not bleach. Iron on low heat.
Do not tumble dry. Fold over hanger bar to keep.
Professional cleaning possible.