Open media in modal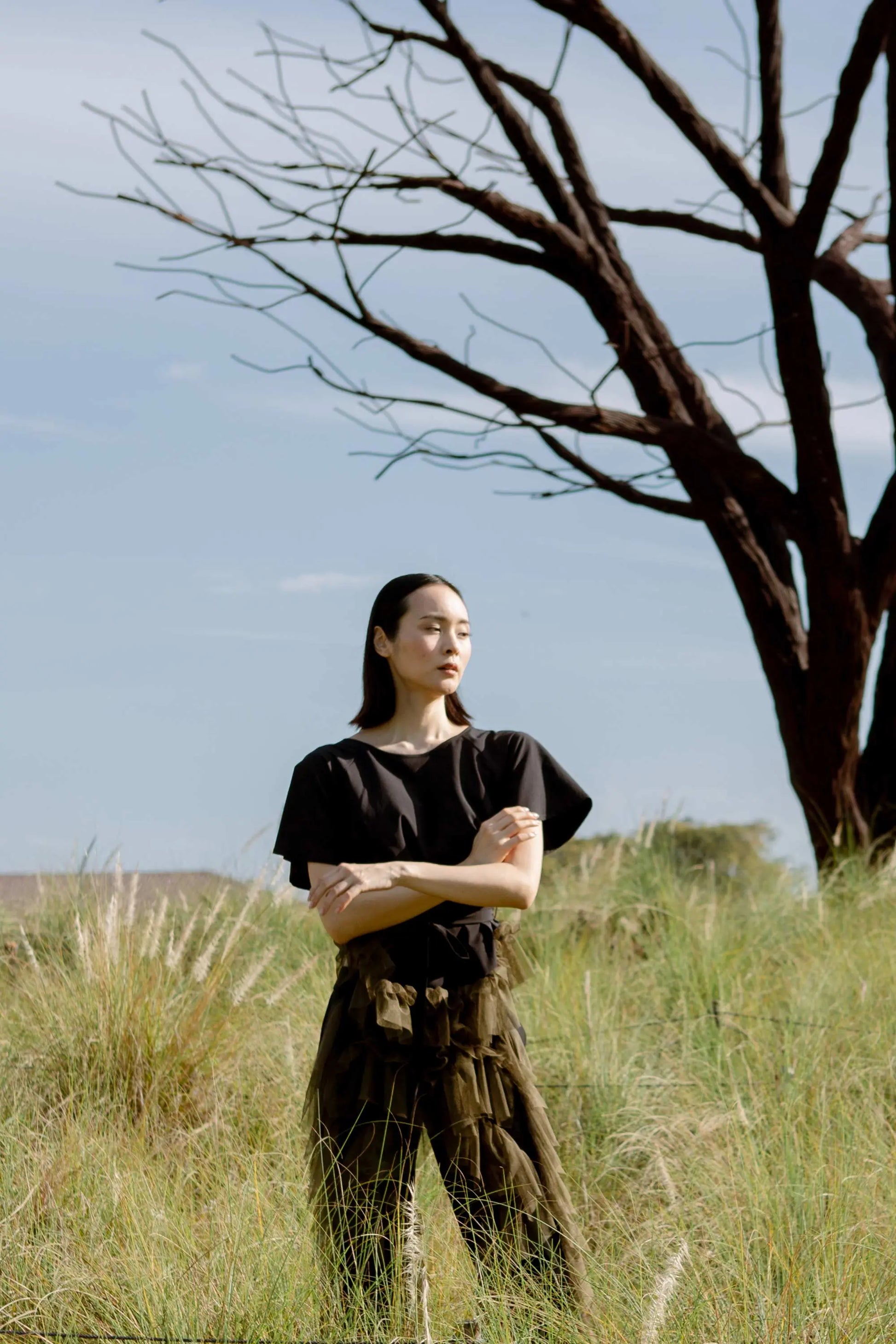 Open media in modal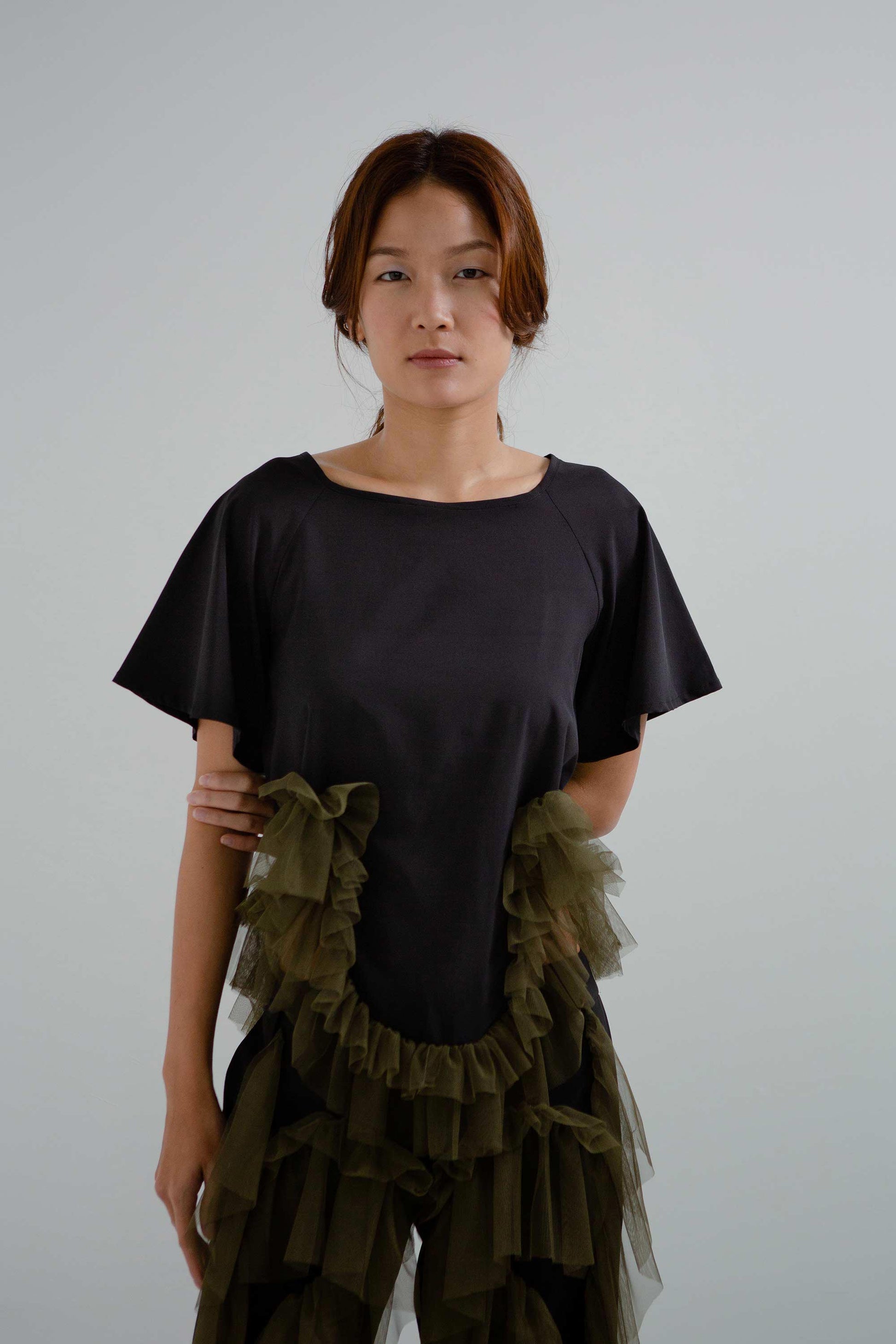 Open media in modal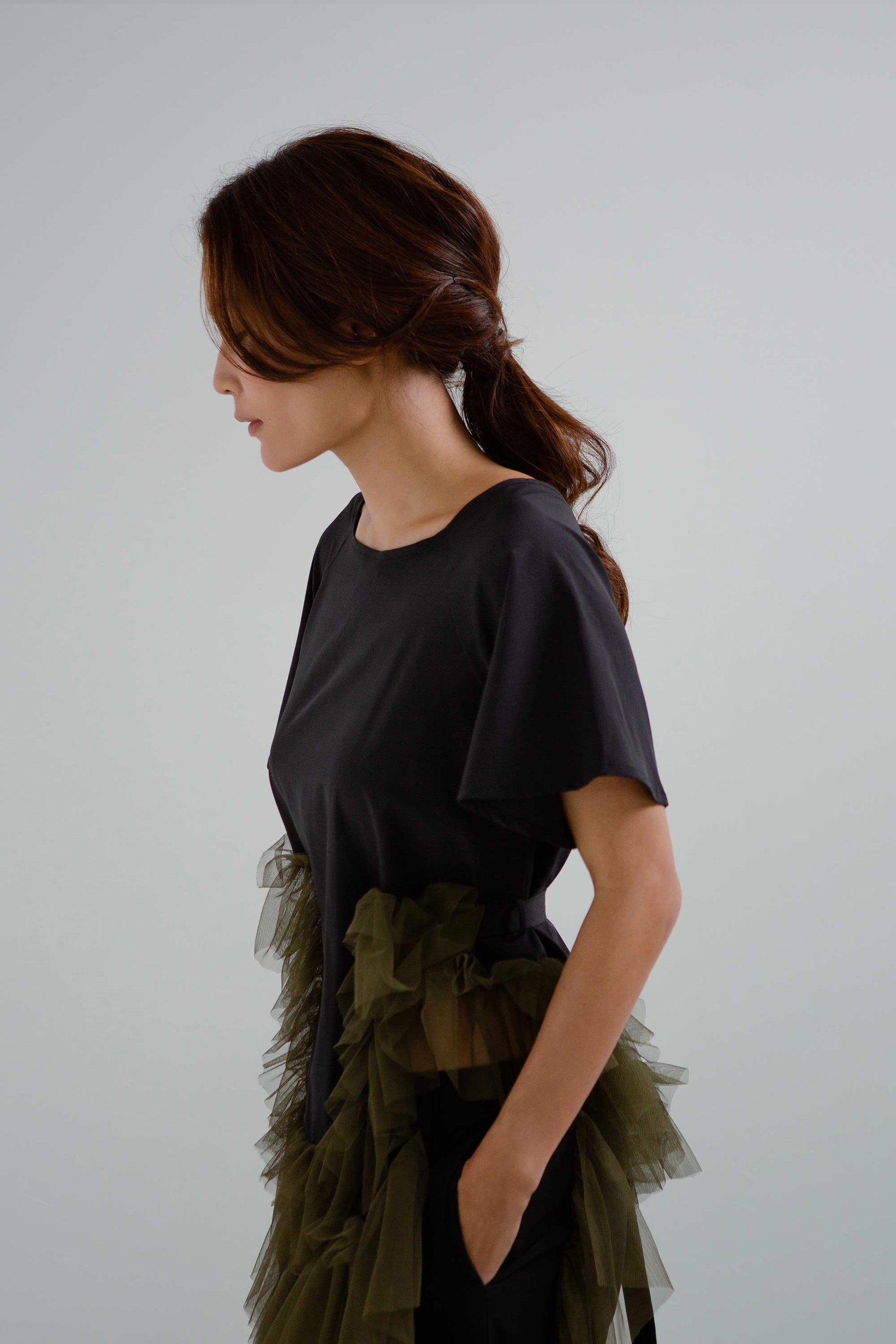 Open media in modal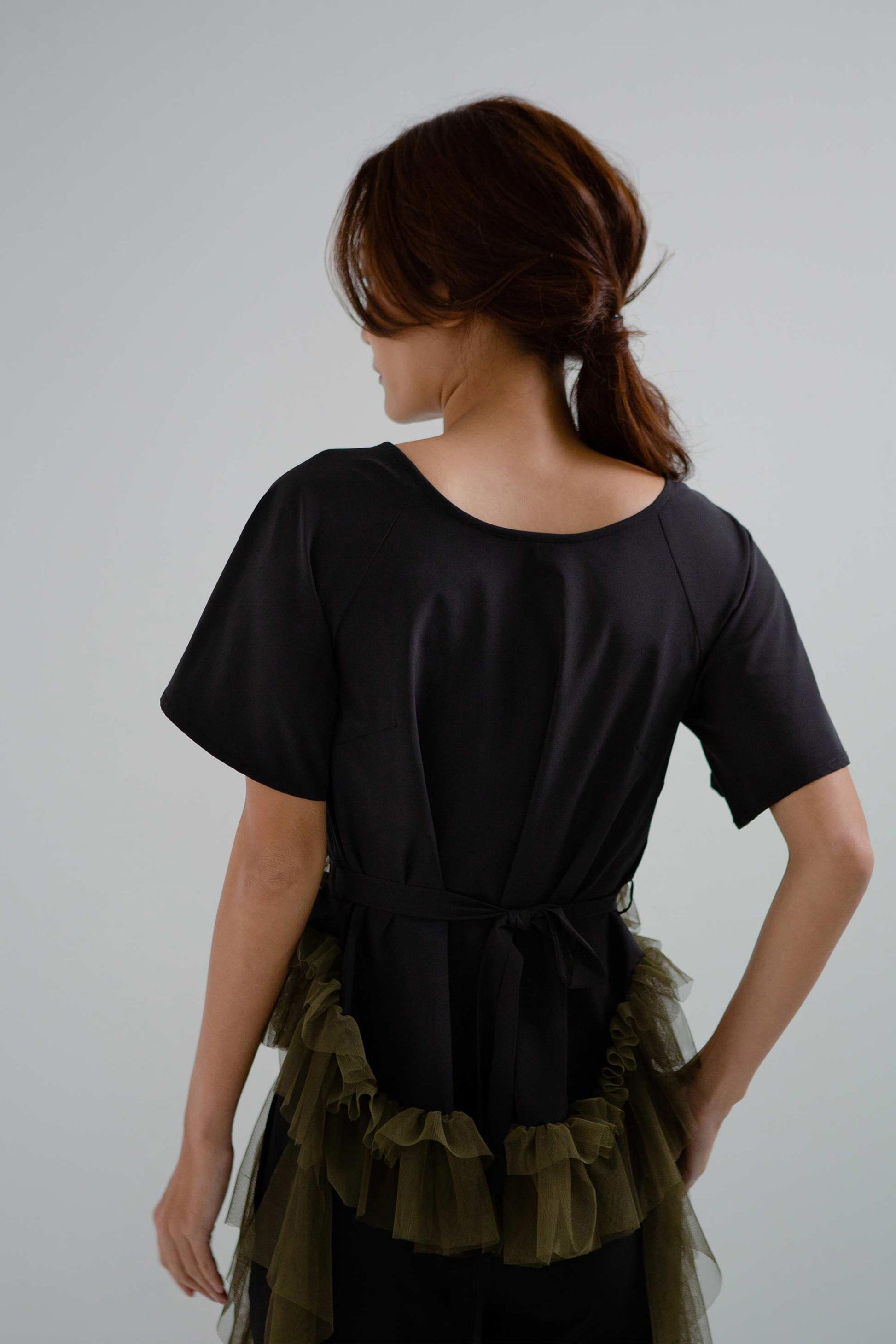 1
5
Undulating Tulle Top (Black)
Features & Measurements

FEATURES:
- Boat Neck
- Gathered Tulle is stitched along the undulating hemline of the top.
- Dolman short sleeves
- Comes with a Belt Sash. Top can be worn 3 ways:

Without sash;
Sash goes all around the outsides of the top, cinching the waist in;
Can be worn Back-to-Front, which changes the look due to the way the tulle is sewn.

- Finishing (Piping Finishing for Neckline; Four Thread Overlock for all other seams; Raw edge for tulle.)

Note: Do not iron on Tulle.

Paired with our Undulating Tulle Pants (Black) for this look.
This design also comes in Navy.

MEASUREMENTS IN CM:

SIZE
BUST
WAIST
SHORTEST LENGTH
(High point of shoulder to Hem)
LONGEST LENGTH
(High point of shoulder to Hem)
XS
93.5
104
45.5
(with Tulle, 55.5)
56
(with Tulle, 66)
S
100
112
46
(with Tulle, 56)
59
(with Tulle, 69)
M
106.5
120
46.5
(with Tulle, 56.5)
62
(with Tulle, 72)
L
113.5
128
47.5
(with Tulle, 57.5)
65
(with Tulle, 75)
XL
120
136
48
(with Tulle, 58)
68
(with Tulle, 78)

Model in first image is 1.8m, wearing S.
Model in subsequent images is 1.79m, wearing S.
The Story

Our Undulating Tulle Top features an interplay between translucency, layers, and textures, creating a captivating and visually complex look.

Reminiscent of an undulating landscape, the gathered tulle introduces a fascinating play of visual complexity to the design. The U-shaped front hemline adds a touch of femininity, while the M-shaped back hemline creates a unique and eye-catching silhouette. The contrast between the black fabric and the olive tulle gathers creates a captivating visual juxtaposition, capturing the imagination and sparking conversation.

The top features belt loops and a sash that allow you to cinch the waist, creating a defined and feminine silhouette. Whether worn loosely for a relaxed and carefree look or cinched for a more tailored and polished aesthetic, this top adapts to your personal style.
Material

Black – 96% Polyester, 4% Spandex

Olive Tulle – 100% Polyester
Washing Instructions

Gentle machine wash. (Turn inside out, put in laundry bag. Do not hand wash.)
Do not bleach. Do not Iron. Steamer if possible.
Do not tumble dry. Hang to dry.
Professional cleaning possible.