Open media in modal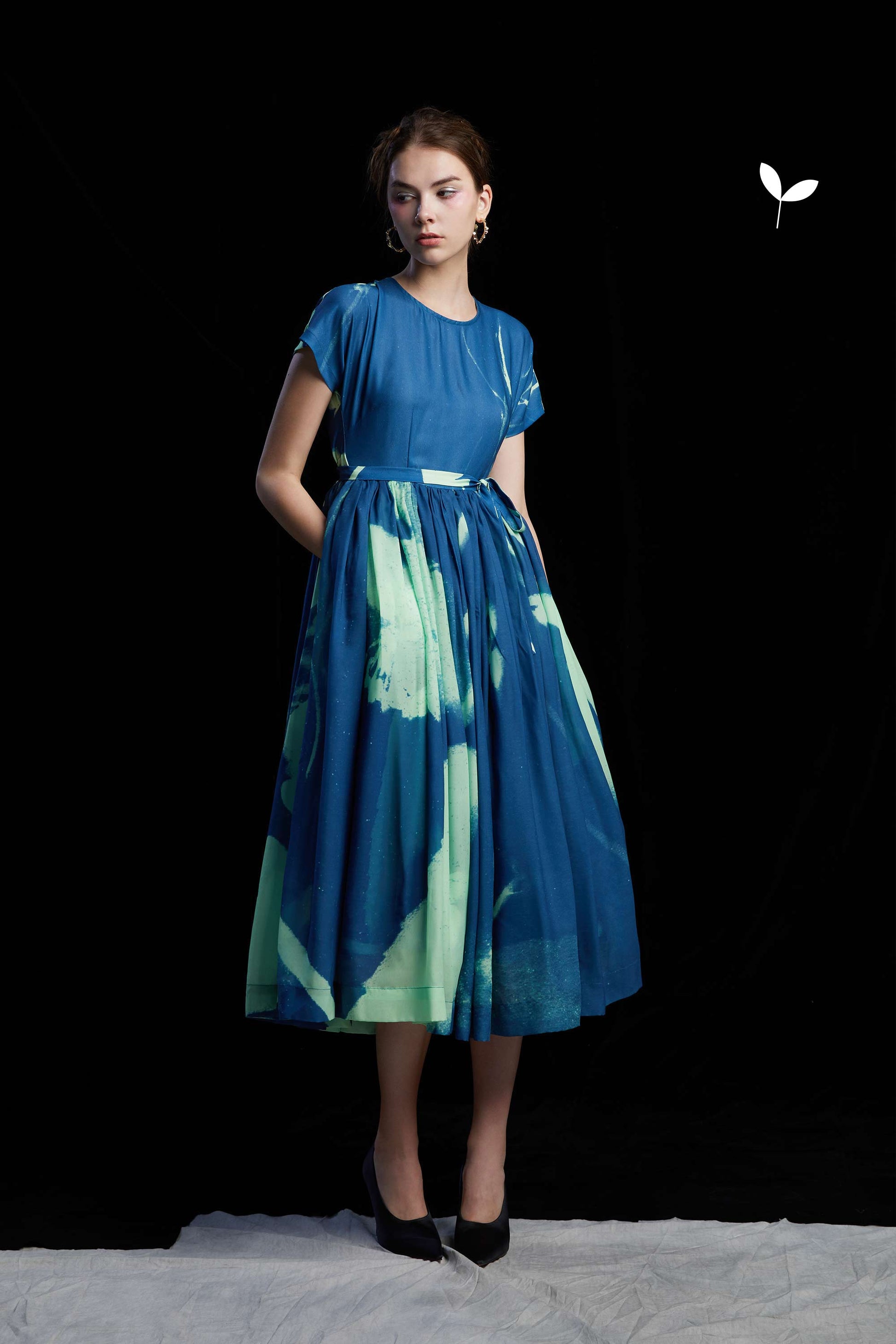 Open media in modal
Open media in modal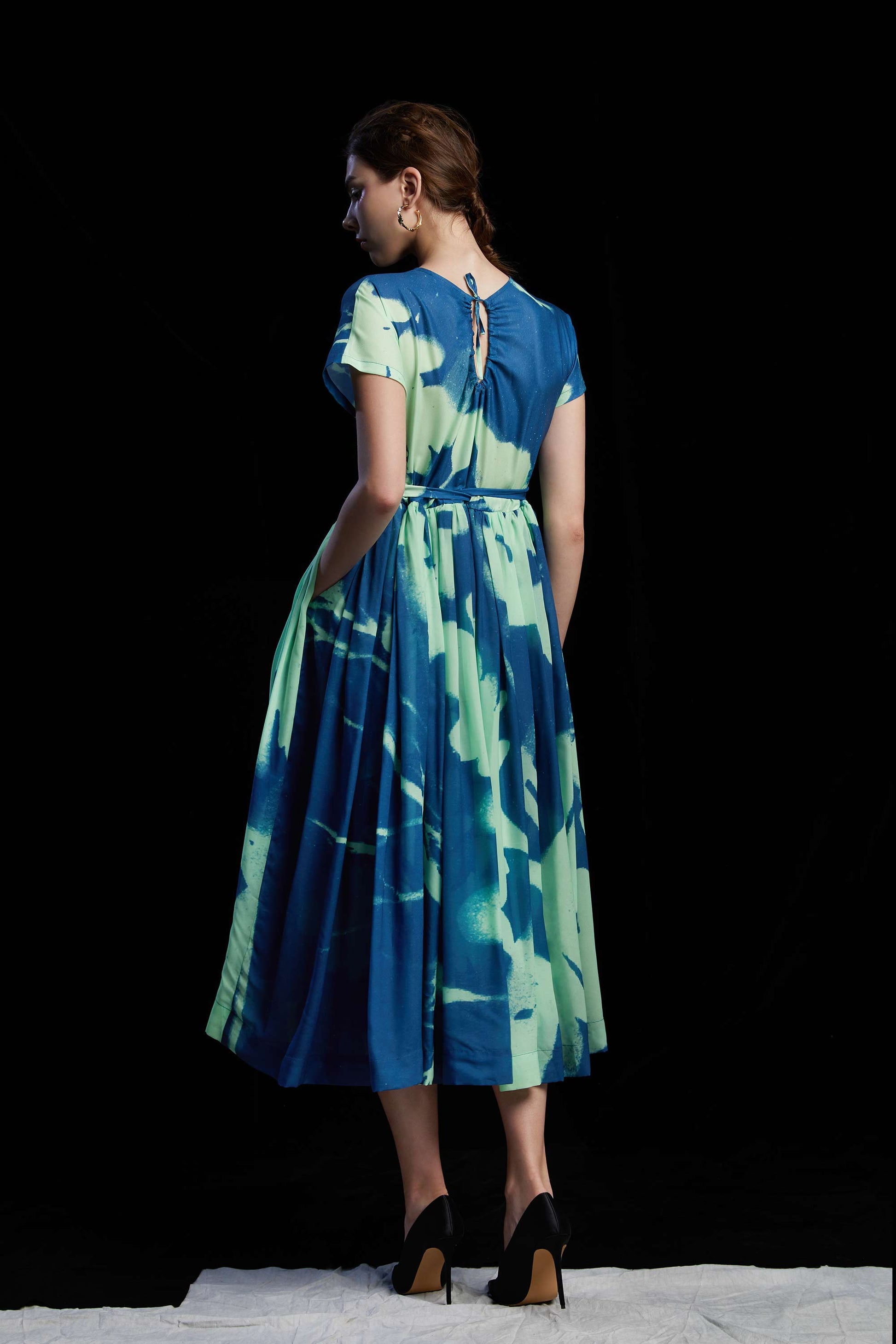 Open media in modal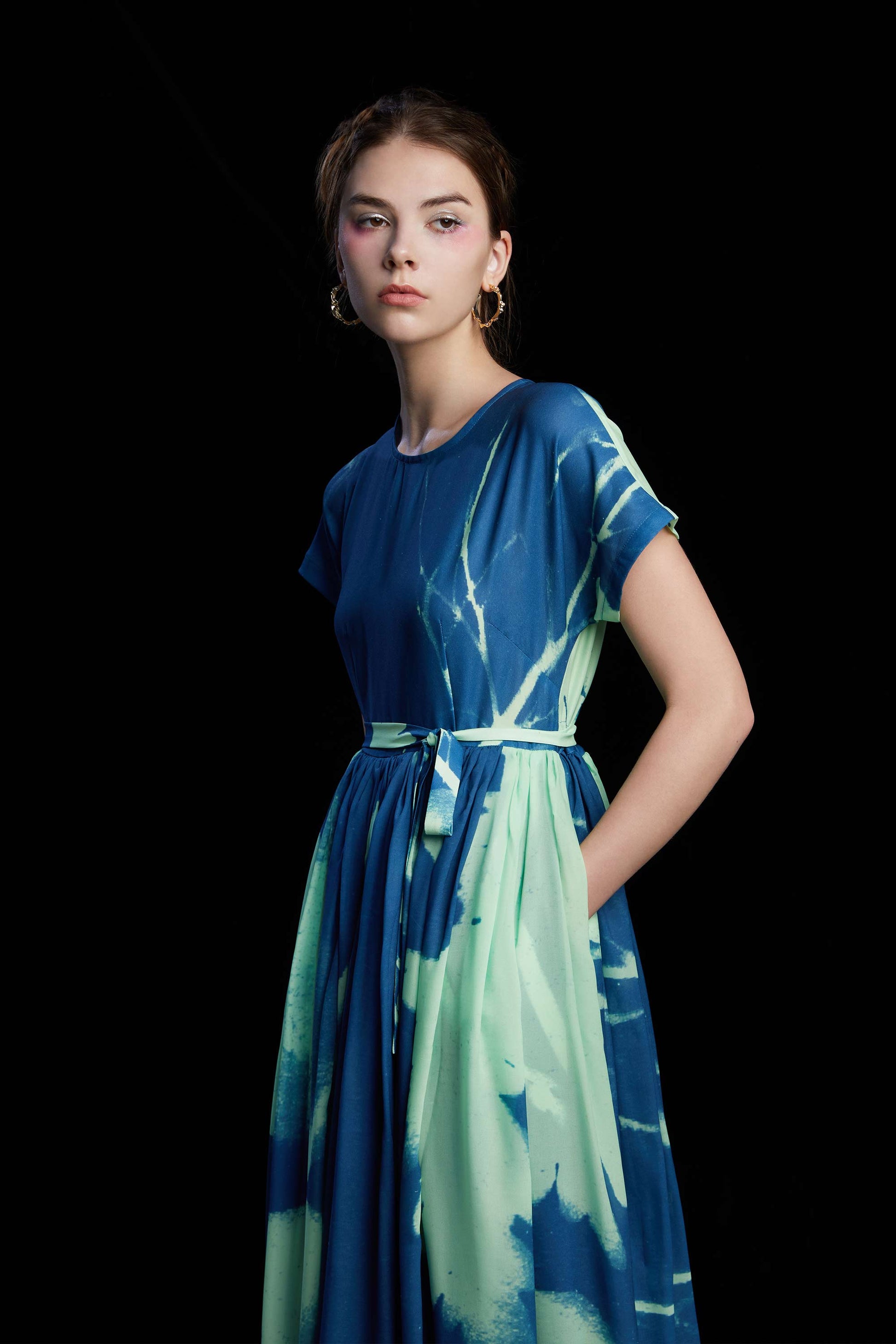 Open media in modal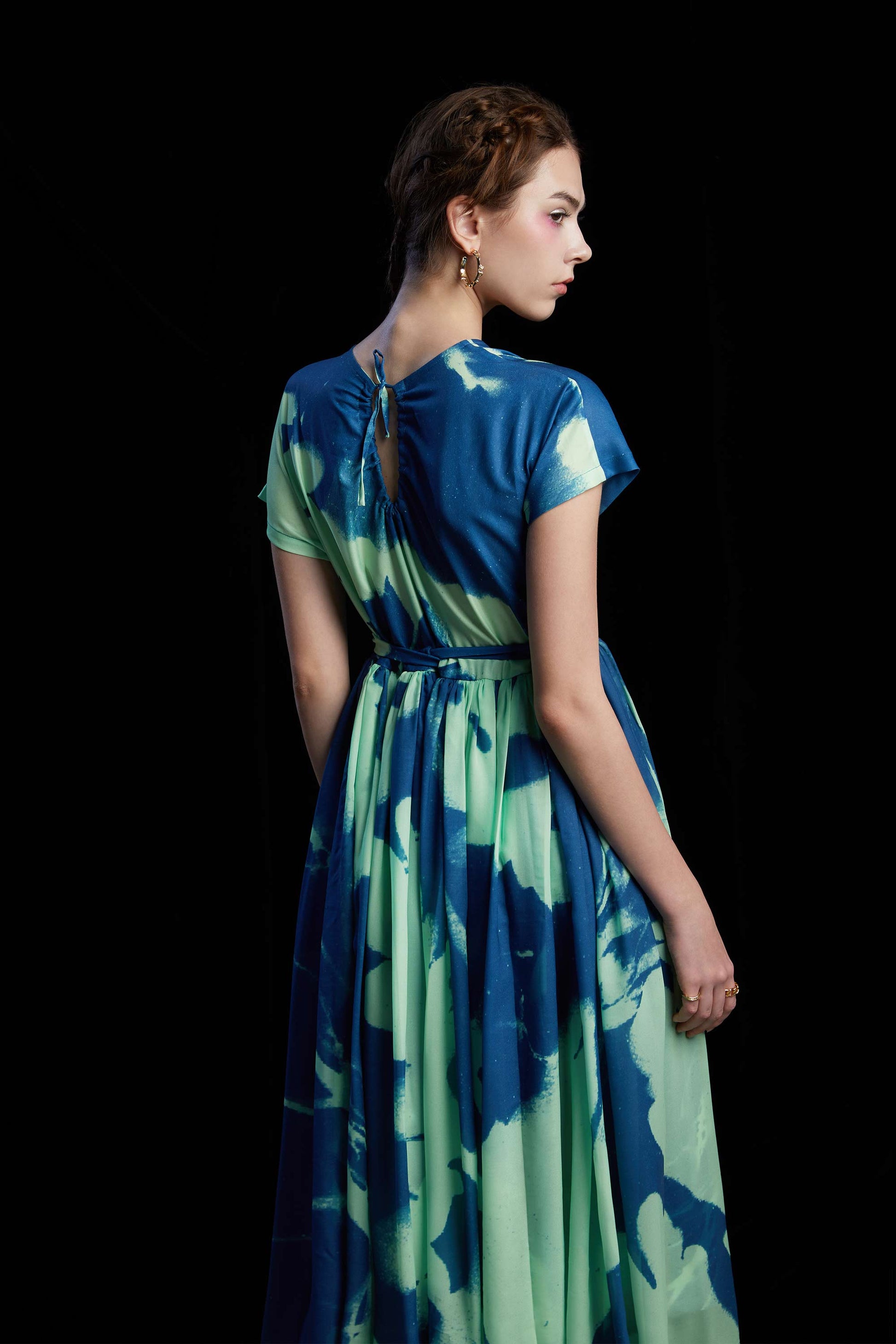 1
6
Dolman Drawstring Swing Dress (Mint Cyanotype)
Features & Measurements

FEATURES:
- Opaque base with sheer chiffon outer overlay at the skirt portion.
- Round-Neck
- You can wear it like a loose fit voluminous A-silhouette or cinch the waist to create a fit and flare silhouette.
- Short Dolman sleeves
- Gathers along the Waist line
- Drawstring keyhole at the Back Neck. Cinching the drawstring tighter creates a tighter silhouette and shortens the distance between the shoulders and waistline.
- The hemline inside is shorter than the outsides, visually elongating the height of the wearer. The double layer printing creates a stunning dance of the prints when the wearer moves.
- 2 Side Pockets
- Maxi length
- Finishing (Piping Finishing for Neckline, Four Thread Overlock for all the seams; Double hem finishing for the bottom hems)


This design also comes in Compassion.

MEASUREMENTS IN CM:


SIZE

BUST

WAIST

SLEEVE (HIGH POINT SHOULDER TO SLEEVE HEM)

SLEEVE HEM WIDTH

BOTTOM HEM WIDTH

LENGTH
(High point of shoulder to Hem)

XS

90

Up to 85

24.5

36

549

125.8

S

95

Up to 90

25.5

37

554

127

M

100

Up to 95

26.5

38

559

128.2

L

105

Up to 100

27.5

39

564

129.4

XL

110

Up to 105

28.5

40

569

130.6

Model is 179cm, wearing S.

 
The Story

At the core of our effortlessly elegant Dolman Drawstring Swing Dress lies a beautifully opaque base, enveloped in a sheer chiffon outer overlay that graces the skirt portion. The soft chiffon adds a touch of grace and charm to the design.

Embrace the loose-fit voluminous A-silhouette for an air of ease and grace or cinch the waist effortlessly to transform into a flattering fit and flare silhouette. Gathers along the waistline add a gentle touch of texture, enhancing the dress's feminine allure. The hemline inside is strategically designed to be shorter than the outside, creating a visual illusion of elongated height. The floral cyanotype pattern, meticulously crafted, is a vibrant celebration of nature's beauty. When layered with the double printing technique, the prints come alive, creating a stunning dance of patterns and hues with every step you take.

To add to its practical charm, we've incorporated two side pockets seamlessly into the design, offering both functionality and a modern edge. The dress gracefully flows to a maxi length, allowing for an elegant and free-spirited stride.

Style Tip: Pair this ethereal dress with delicate gold hoop earrings and nude sandals for a refined daytime look. Enhance the outfit with a thin belt at the waist to emphasize your silhouette for a casual outing. For a more formal event, opt for statement jewelry and heeled sandals, allowing the dress to flow effortlessly. Let your hair cascade gently in loose waves or tie it back for a chic finish.
The Print

MINT CYANOTYPE

This print is made using Cyanotype – a slow-reacting art of photographic blueprint.

Photosensitive solution is applied to watercolour paper and dried in a dark place. Flowers are placed on the paper and exposed in sunlight. The paper is developed by washing in cold water and the parts that are exposed to UV rays turn blue. Colours are then manipulated digitally.
Washing Instructions

Gentle machine wash. (Turn inside out, put in laundry bag. Do not hand wash.)
Do not bleach. Iron on low heat.
Do not tumble dry. Fold over hanger bar to keep.
Professional cleaning possible.